Casserole Recipe For 8 Layers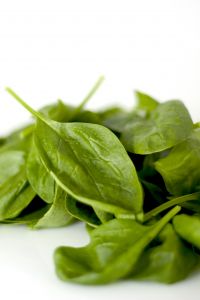 All the ingredients for a healthy and yummy meal are included in this casserole recipe that finishes off with 10 minutes in the oven. Meat, vegetables, noodles, and cheese are some of the ingredients that make up this 8 layer casserole recipe.
Ingredients
3 cups uncooked egg noodles
1 lb ground beef
2 (8 oz) cans tomato sauce
1 tsp. dried basil, crushed
1/2 tsp. sugar
1/2 tsp. garlic powder
1/4 tsp. salt
1/4 tsp. black pepper
8 oz sour cream
8 oz cream cheese, softened
1/2 cup milk
1 small onion, chopped
1 (10 oz) package frozen chopped spinach
1 cup shredded cheddar cheese
Directions
Preheat oven to 350. Lightly spray a 9×9 square baking dish with nonstick cooking spray.
Boil the noodles according to package directions. Drain and set aside.
Cook the frozen spinach according to package directions. Drain well and set aside.
While noodles and spinach are cooking, brown the ground beef. Drain the grease
To the cooked beef, add the tomato sauce, basil, sugar, garlic, salt, and pepper. Bring to a boil reduce heat and simmer for about 5 minutes.
Using an electric mixer and a medium bowl combine the sour cream and cream cheese until smooth. Stir in the milk and onion.
To assemble…
Evenly distribute 1/2 of the noodles across the bottom of your prepared baking dish. Top with 1/2 of the meat mixture, then 1/2 of the sour cream mixture.
Next, add all of the spinach.
Top spinach with the remaining noodles and meat.
Cover & refrigerate the remaining cream cheese mix until ready to use.
Spray a piece of aluminum foil with nonstick cooking spray and cover the baking dish.
Bake for 45 minutes or until heated through.
Uncover and spread with the remaining cream cheese mixture. Sprinkle with the cheddar cheese.
Bake, uncovered for 10 minutes or until cheese melts.
The picture above does not represent this recipe or how yours should look. I hope your casserole recipe turns out well and tastes good for you and your family or guests.
Our Favorite Tshirt Collection