Mozzarella Recipe With Marinade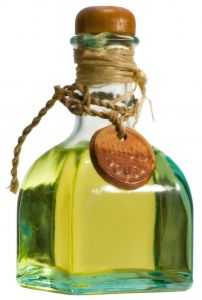 This is a simple, but flavorful mozzarella recipe that makes a great hors d'oeuvres or snack. It's easy to make and low carb too.
Ingredients
1 1/2 pounds (3 8oz blocks) of cubed mozzarella
1/2 teaspoon paprika
1/2 teaspoon rosemary flakes
2 cloves of garlic, crushed or finely minced
1 cup of extra virgin olive oil
Dash of red pepper flakes
Carefully cut cheese blocks into 1/2 inch cubes. Make sure the cubes are separated rather than stuck together.
In a medium bowl, combine the olive oil, paprika, rosemary, red pepper flakes and crushed or minced garlic.
Add the cheese cubes and mix gently to ensure each cube is coated. Cover the bowl with plastic wrap and place the bowl in the refrigerator for at least an hour before serving.
Just prior to servicng, gather together toothpicks and a serving tray. Spear each marinated mozzarella cube with a toothpick and then place them on the tray.
The picture above does not represent this recipe or how yours should look. I hope your mozzarella recipe turns out well and tastes good for you and your family or guests.
Our Favorite Tshirt Collection