Asparagus with Raspberry Yogurt Sauce Recipe
Who knew asparagus and yogurt go together? Well, they do? Try this delicious and easy recipe for this nutritious vegetable.
Even my youngest child, who usually objects to anything green on his plate, gobbles this one up.
This one is done in just over 15 minutes, from start to finish.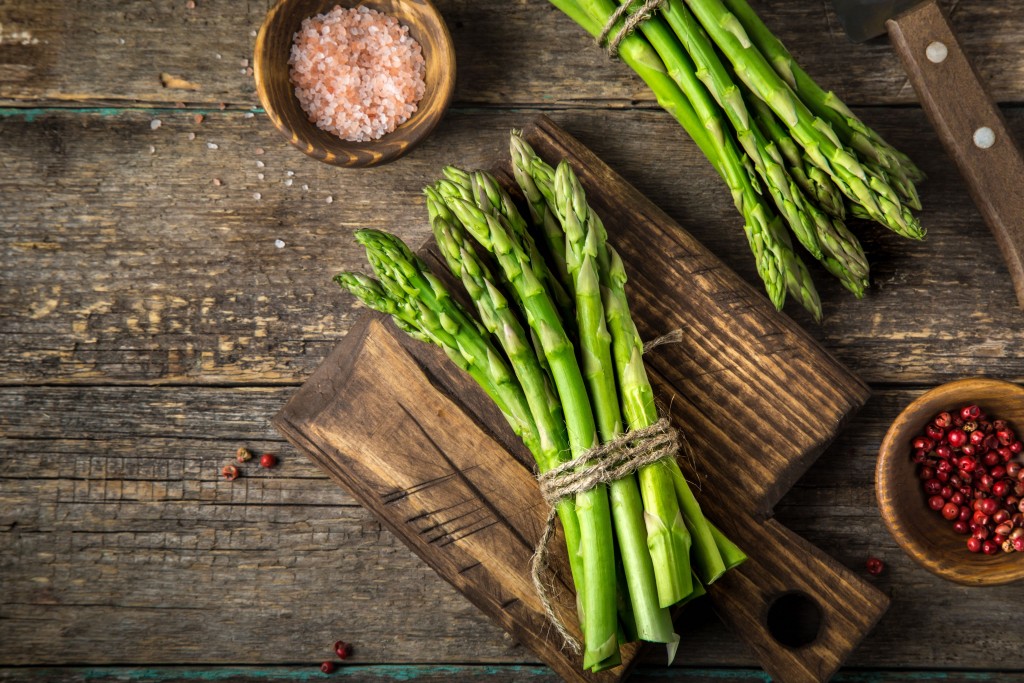 Ingredients:
1 pound fresh asparagus spears, trimmed
1 (8 ounce) container low-fat raspberry yogurt
1/2 lemon, juiced
Instructions:
Steam asparagus for 6 to 7 minutes or until tender. Over medium heat place yogurt and lemon juice in saucepan. Heat until warmed through. Pour sauce over asparagus and serve warm.
Tip: Asparagus is a great source of vitamins and when steamed it maintains the vitamins potency.
Additional Nutritional Information:
Calories: 86 Total Fat: 0.9g Cholesterol: 4mg Sodium: 34mg
Total Carbs: 17.4g Dietary Fiber: 3g Protein: 5g
Our Favorite Tshirt Collection