Cinnamon Recipe: Dumplings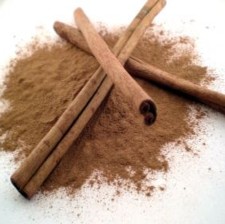 Often when I think of a dumplings recipe I think of chicken & dumplings, but here's a different dumplings recipe. Cinnamon dumplings that are served with creme as a dessert. This cinnamon recipe could turn into a favorite for you and your guests.
Ingredients:
1 ½ c. all-purpose flour
2 ¼ tsp. baking powder
1 tsp. cinnamon
¾ tsp. kosher salt
2 c. sugar
6 tbsp. unsalted butter, cut into pieces
2 large eggs
1 ½ tbsp. whole milk
4 c. apple cider
Creme Fraiche or Cool Whip
Instructions:
Sift together the flour, cinnamon and salt and set aside. In a large saucepan, over medium heat, stir together the ¾ cup of water and the sugar. Cook over low/medium heat without stirring for 10 to 12 minutes.
Meanwhile, in a large bowl, cut the butter into the flour until it's crumbly. In another bowl, whisk together the milk, 1 whole egg and only the yolk from the other egg. Make a well in the flour and pour in the milk/egg mixture. Stir gently with a fork until blended.
Back at the stove, once the sugar has been cooking for at least 10 minutes, stir well and cook another 4 or 5 minutes. Remove from heat and slowly whisk in the cider until well blended. Return to the heat and bring just to a good simmer.
Divide your dough into 12 parts and roll each into a ball. Drop these into the simmering cider syrup. Turning the dumplings once or twice, cook them until they triple in size. It may take up to 20 minutes to cook all twelve.
Place each dumpling in an individual serving bowl and drizzle with the remaining cider syrup. Top with creme and serve at once.
The picture above does not represent this recipe or how yours should look. I hope your cinnamon recipe turns out well and tastes good for you and your family or guests.
Our Favorite Tshirt Collection