Blueberry Pancakes from Scratch
2 1/3 cups flour (all-purpose or whole wheat)
2 tablespoons sugar
2 teaspoons baking powder
1 teaspoon baking soda
¼ tsp salt
2 1/3 cups milk
3 eggs
¼ cup vegetable oil
2 cups fresh blueberries, or frozen if you can't find fresh
Makes
: About 21 pancakes
Pancake Topping Ideas
Of course, the traditional syrup is good enough, but if you have any leftover sundae toppings from the night before, the kids will love it. If you have any pizza toppings, you can split the batter and instead of adding blueberries, add ham or veggies for a more savory pancake.
Get Started
Wisk together the dry ingredients including the flour, sugar, baking powder, baking soda and salt.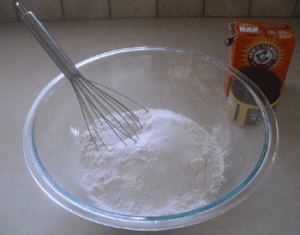 In a separate bowl, mix the wet ingredients including milk, egg and vegetable oil.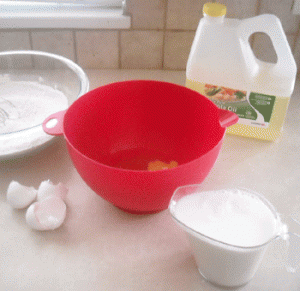 Slowly add the wet ingredients into the dry, mixing only until combined. Don't over mix.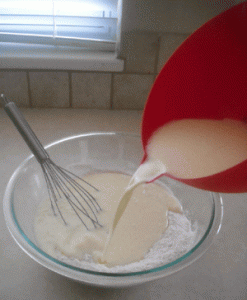 Then fold in the blueberries.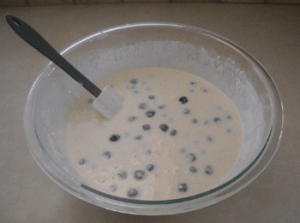 Get Ready to Cook
Cook pancakes on a griddle at medium-high heat. Use a ladle to scoop about ¼ cup of batter per pancake.
Cook until golden brown one bottom side and then flip.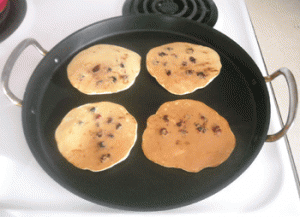 Cook until golden on other side. If you're making a large number of pancakes, heat your oven to 200 degrees and place pancakes on a plate to keep warm. When all the pancakes are done, you're ready to serve!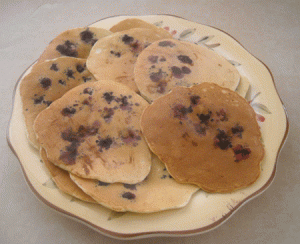 For more ideas for sleepover party food check out Pizza Party Ideas, Ice Cream Sundae Bar, and Homemade Popcorn.
Our Favorite Tshirt Collection