Homemade Popcorn Microwave – How To
Get Started
Put ½ cup of popcorn in each bag (or ¼ cup for smaller appetites).
Then fold the top of the bag over twice.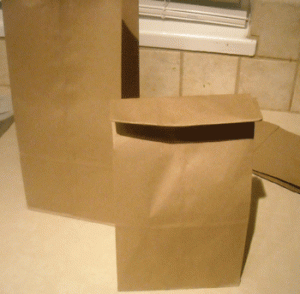 Place the popcorn, one bag at a time, in the microwave. Put in high setting for 2 ½ minutes, but stop the microwave when there are about 5 seconds between pops. Leave it in for too long and it may burn.
CAUTION: It's hot in those bags! Open them up and let the heat escape before serving.
Add Your Toppings
Open the bag and add your preferred toppings. Close the bag and shake well to distribute yummy flavor.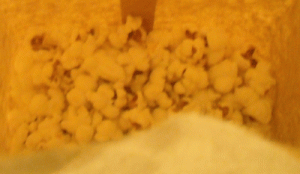 Then once all your bags are ready, you can serve.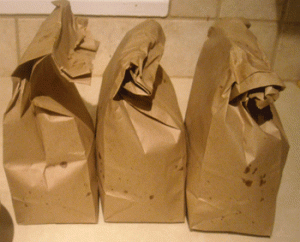 TIP: If you have a large group, right each child's name on the bag, so they don't get mixed up.
For more ideas for sleepover party food check out Pizza Party Ideas, Ice Cream Sundae Bar, and Blueberry Pancakes.
Our Favorite Tshirt Collection