Prepare and Lay Out the Toppings
Cut up all your toppings, take items out of packaging, so they are easy access for your guests.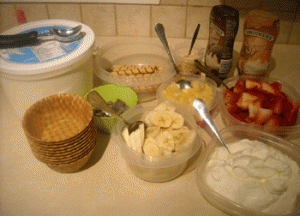 As you can see above, we've also whipped the cream. Canned whipped cream is easier, but the fresh stuff tastes so good!
Let the Creation Begin
Let your guest, one-by-one is probably best, come and create their sundae. If the children are younger, you may want to scoop the ice cream and help them with things like the whipped cream.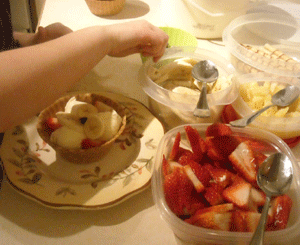 While it doesn't really matter what they look like, as they're sure to be delicious, here are some creations that might inspire you.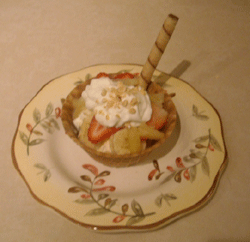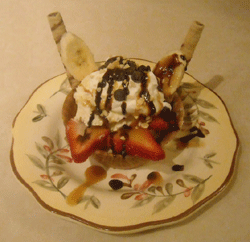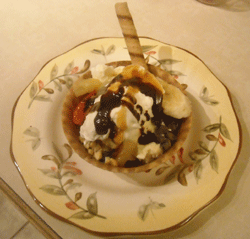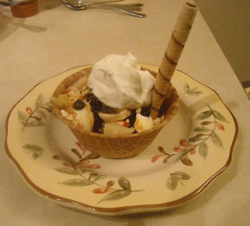 For more ideas for sleepover party food check out Pizza Party Ideas, Homemade Popcorn, and Blueberry Pancakes.
Our Favorite Tshirt Collection