Sweet Potato Pancakes: Healthy and Delicious
1 cup whole wheat flour
1 cup all purpose flour
1 ½ tbsp baking powder
1 tsp cinnamon
2 eggs
1 ½ cups milk
¼ cup brown sugar
¼ cup melted butter or vegetable oil
Other Supplies
2 mixing bowls
Measuring cups
Measuring spoons
Wisk
Spoon or spatula
Pot (for boiling sweet potato)
Blender or food processor (to puree sweet potato)
Prepare Sweet Potato Puree
To make sweet potato puree, cut potato in half. Keep the peel on because it's easier to remove it after the potato is cooked. Place in pot, cover with water and bring water to a boil. We are doubling the recipe, so two potatoes are shown below.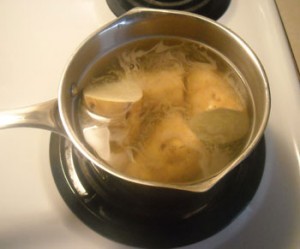 Once the water is boiling, put a lid on the pot and turn the temperature to medium low. Boil for 20 minutes.
Allow potato to cool and then remove peel.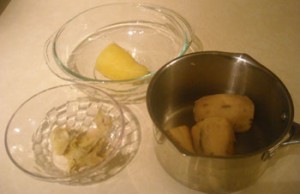 Use a food processor or blender to puree the potato.
Combine Dry Ingredients:
Add the following to a mixing bowl: flour, baking powder and cinnamon. Wisk until fully combined.
Combine Wet Ingredients and Sugar
In another mixing bowl add the wet ingredients (eggs, milk and butter or vegetable oil) and the brown sugar.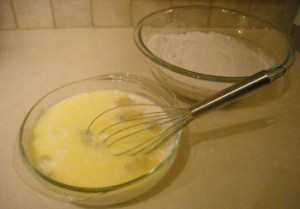 Wisk until fully combined.
Combine Dry & Wet Ingredients
Add the wet mixture into the dry mixture and stir only until combined. Do not overmix.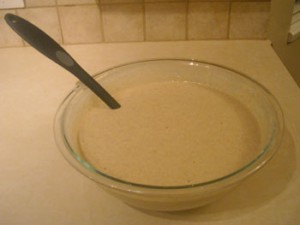 Cooking Your Pancakes
Now you're ready to start cooking! Heat a non-stick griddle to medium to medium-high heat (if it's non-stick, make sure to brush it with oil) and using a small ladle, add about 3/4 cup of batter per pancake.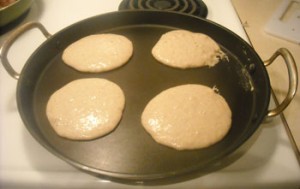 Allow to cook until bubbling on top and then flip. Cook for a couple minutes more until browned. Serve with maple syrup or your favorite pancake toppings.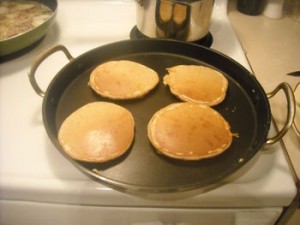 Our Favorite Tshirt Collection