Candy Recipe: Chocolate Mint Slices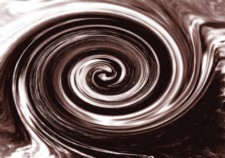 If you like chocolate and mint this recipe is for you. Full of sugary goodness with a bit of crunch from the almonds. It's a good recipe to make for home or friends. Enjoy!
Ingredients:
2 eggs
8oz butter or margarine
½ tsp peppermint essence
8oz white sugar
2oz almonds, flaked
4oz all-purpose flour
2oz cooking chocolate
Butter Cream:
2 tbsp margarine
4oz confectioners' sugar
1 tbsp cream
½ tsp peppermint essence
Plus additional:
2oz plain chocolate
1 tbsp butter
Instructions:
Preheat the oven to about 360° Fahrenheit and slightly grease a jelly roll pan.
Beat the eggs and the sugar together until smooth.
In a microwavable bowl, melt the margarine and cooking chocolate and mix. Add the essence and combine. Then add the egg/sugar mixture and gently stir in the flour. Pour the mixture onto the jelly roll pan and bake in the preheated oven for about 30 minutes or until the mixture has set with a crusty top. Allow to cool in the pan.
In the meantime, beat together the butter cream ingredients and spread over the cool base. Chill in the fridge. Melt 2oz of plain chocolate and 1 tbsp butter and combine. Coat the slice with this mixture and sprinkle with flaked almonds.
The picture above does not represent this recipe or how yours should look. I hope your chocolate mint slices turn out well and taste good for you and your family or guests.
Our Favorite Tshirt Collection