Google Search for Product Comparisons
"AirMaster 1080 Airbed Review"
"Toshiba Satellite 8600 Review"
"Sony Bose Headphone Review"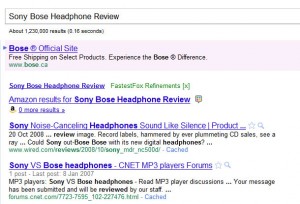 Product Comparisons
Finding product comparisons can be a powerful way to figure out which product to buy. To find a product comparison, search for two product names plus the word "comparison."
For example:
"Toshiba Compaq Comparison"
"Vitamix Cousineart Comparison"
You might also try adding the word VS or Versus:
"Hostgator VS 1on1 comparison"
"Wordpress versus Blogger comparison"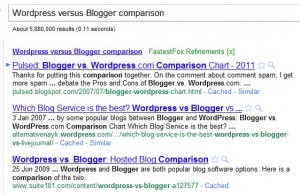 Finding the Top Product
If you have a generic product you want to purchase and don't know which is the best one, type in keywords like "best" or "top" and see what other people's recommendations are.
For example:
"Best headphones"
"Top 10 earbuds"
"Best bass headphones"
And so on. Once you have a specific model, do more research on that model by searching for reviews and comparisons as shown above.
Our Favorite Tshirt Collection