If you're looking for a cool "pick me up" to get you through a hot afternoon, this recipe is sure to help. While there's certainly nothing wrong with a standard chocolate milkshake, sometimes you just want a bit more. For coffee drinkers and those who want a boost of energy, the added espresso is for you.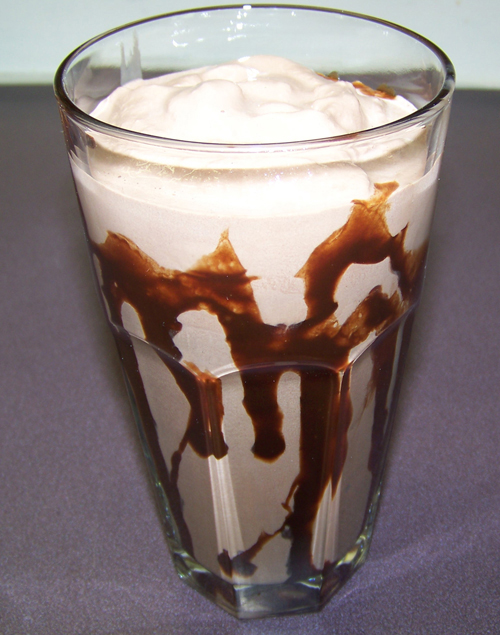 Ingredients:
1/2 – 1 cup cold espresso
2 cups chocolate ice cream (can substitute coffee or vanilla flavor)
1/4 cup milk
4 Tablespoons chocolate syrup
Optional ingredients:
More chocolate syrup for drizzle
Chocolate covered coffee beans
Whipped topping
Maraschino cherries
Directions:
Chill glass before serving.
If you don't have access to espresso, you can use strong coffee instead.
Using a blender, blend 1/2 cup espresso, ice cream, milk and 4 tbsp chocolate syrup until smooth. If too thick, add more espresso until you reach desired consistency.
Drizzle 1-2 tbsp chocolate syrup inside each glass.
Fill glass with milkshake.
Garnish with whipped topping, cherry and chocolate covered coffee beans
Enjoy!
Our Favorite Tshirt Collection