If you often find yourself too busy for breakfast or lunch, try this delicious recipe. For more stay-power to help you get through the day, add a little protein or vitamin powder before processing.
Double or triple the recipe and freeze the extra in air tight containers for days when you're running late. Simply toss frozen serving in the blender for a few seconds to have an instant healthy drink.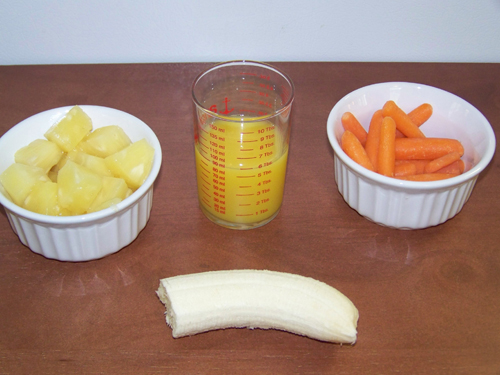 Ingredients:
3/4 cup canned pineapple chunks
1/2 cup ice
1/3 cup fresh orange juice
1/4 cup chopped carrot
1/2 banana
Directions:
Blend together all ingredients until smooth.
Pour into a chilled drink glass.
Our Favorite Tshirt Collection