A slush is a great alternative to dairy based frozen drinks such as milkshakes and smoothies. Made with carbonated water, flavored syrup and in this case fresh fruit, the flavor combinations are endless.
If you don't have sparkling water, you can use regular tap water. It will still taste great!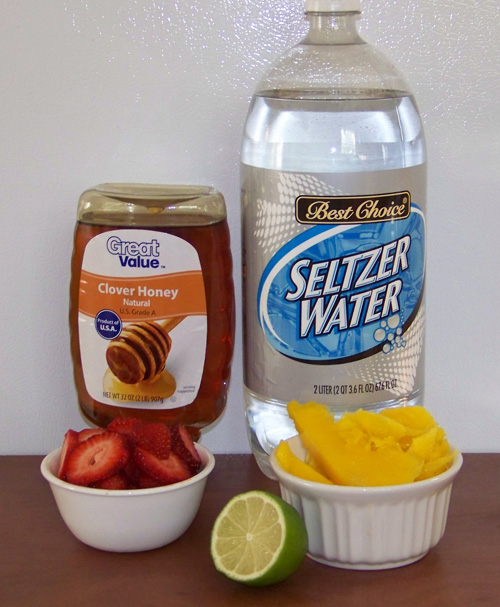 Ingredients:
1 1/4 cups sparkling water
2 cups crushed ice
1 cup fresh strawberries, sliced
1/2 cup mango, peeled and chopped
2 Tbsp. lime juice
1-2 Tbsp. honey
Directions:
Blend all ingredients until slushy. Pour into chilled glasses and serve immediately.
You can make this ahead of time and freeze. About 30-45 minutes prior to serving, remove from freezer and allow it to thaw slightly. Run it through a blender again before serving.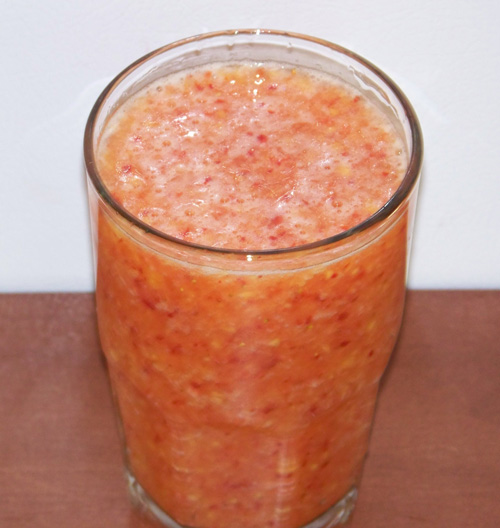 Idea – Pour slush mix into ice trays and freeze. Store in an air tight container until ready to use. These berry flavored ice cubes are great with lemonade and many other drinks.
Our Favorite Tshirt Collection