Mother's Day Plans For Outing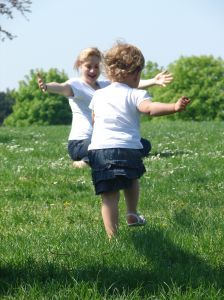 It doesn't always have to be a physical gift given for Mothers Day sometimes an outing is welcomed more. Each mother will appreciate a different type of activity, but if you need some ideas we have provided a list below that might help with ideas for your very own Mother's Day outing.
Remember, It's Mom's Day.
It's considered bad form to use Mother's Day as an excuse to go somewhere you or the kids have always wanted to go. This is Mom's day, so even if she wants to go to an art museum that everyone else thinks is boring, then you take her anyway!
Museums
Speaking of museums, some moms long for time to spend looking at artifacts, artwork, history displays, and so forth without constant interruption. To plan a museum outing where Mom can enjoy herself, make sure you have plans to keep the kids occupied if they get bored. For example, try to choose a museum with kid-friendly exhibits where they can play while Mom browses in the adult areas.
Picnic
Nothing says "Mother's Day" quite like an old-fashioned picnic. Still, Mom usually is the one who plans the menu and packs the food, so for you to do this for Mom will take some planning. Here are some tips.
* Work on picnic-friendly versions of her favorite foods (if one of her favorite foods is picnic food, like fried chicken, then you've got it fairly easy in this regard!). For instance, if she loves vegetable soup and it's not practical to haul a huge pot of it to the site, then fix individual servings of soup in sealed glass containers. Keep them hot with newspaper and an insulated carrying case. Or if she loves roast beef, try roast beef sandwiches rather than hauling a big carved roast.
* Have games for the kids so Mom can relax if she wants to. If she is the type who likes to be active, then plan a hike for after you eat.
* Include a special dessert to make Mom feel really spoiled.
Day Trips
Day trips offer a lot of the "getaway" aspects of vacations, but without the hassle and expense of a week-long or even weekend-long holiday.
* Do all the planning so she doesn't have to. You will want her input as to where you want to go, but make sure she doesn't have to do all the logistics.
* Plan to pick up dinner or eat out at the end of the trip when it's time to come home. The last thing you want to do is stick Mom with fixing dinner right after you get home!
* Day trips can include historic sites, hiking or day-camping, canoeing, or just driving and sightseeing.
Our Favorite Tshirt Collection