Homemade Gift Ideas For Mom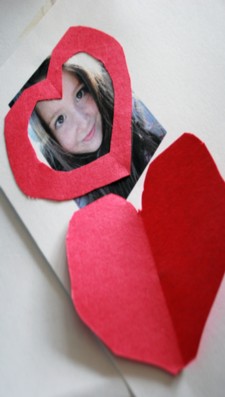 No matter how fancy it is, if you give Mom a homemade gift she will appreciate it. There's just something about Moms that love to get something personally made by their children or friends. All ages can use these homemade gift ideas to make a gift for mom.
1. Toddlers and Preschoolers
This age will obviously need some help, but some of the most precious gifts can come from the hands of this age group. Such as:
* Dough pendant necklace – Using your favorite bake-to-harden modeling dough recipe (an easy one is to mix 1 cup flour, 1/4 cup of salt, and 1/3 cup water), create flat, cookie-like shapes. Put a hole through the top and bake the shape at 350 degrees F for 30-60 minutes (until edges are brown). Paint pendant as desired after the shape is cool.
Variation: make a pin by hot-gluing a safety pin to the back of the cooled, painted shape.
* Using kid-safe, washable paint, help little ones make hand or foot prints on paper and frame the results.
* Press flowers and leaves for several days; when dry, help your little one lay them on the stick side of clear contact paper. Cover with another sheet of clear paper and give to mom for wall art, a bookmark, or a placemat.
2. Grade School
Here are some ideas for grade school kids who are more independent.
* Homemade frames – You can make picture frames out of twigs or craft foam. Twig frames can be easel-style or flat. Just attach twigs at the corners using a hot glue gun (adults only should use the glue gun), and cover joints with twine. Cut craft foam to fit around a photo, and glue craft foam designs (such as flowers) onto the frame.
* Flower pots – Use flower pots to make a useful pen/pencil holder (attach paper flowers to the ends of the pens/pencils), or to start a seed or small plant. Flower pots can be painted, too, and handmade paper flowers make a floral display that won't wilt.
3. Middle School and High School
Older kids can branch out into more sophisticated crafts.
* Totes – You can use a blank canvas bag and apply family photos, fabric paint, applique, or other techniques to make Mom a handy, personalized tote bag. If you like to sew, you can create a tote out of your old baby or childhood clothes.
* Mugs – For a coffee- or tea-drinking mom, a personal mug can be a great gift. Hand-paint a blank mug with ceramic paints that you can bake in the oven to make them permanent.
* Necklace – Create a beautiful necklace using upholstery thread and pretty beads. You'll need needle-nose pliers and a sewing needle to thread smaller beads.
Moms will often keep the precious homemade gifts that you have made just for them. So have fun, and put a smile on her face.
Our Favorite Tshirt Collection