Today's Lunch: Salad with Strawberries, Edamame and Walnuts
I love throwing just about anything together to make a yummy salad. Fruit, veggies, proteins and more.
What's your favorite salad? Must-have ingredient? And very importantly, what's your favorite salad dressing?
Here's today's creation. I wanted to add avocado, but unfortunately they weren't ripe yet. Next time.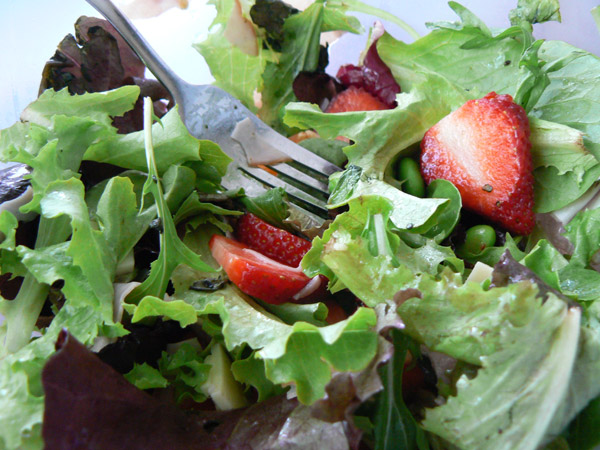 This one includes:
Mixed field greens
Edamame beans
Strawberries
Orange peppers
Ham
Havarti Cheese
Walnuts
Olive oil and lemon juice for dressing
Have fun making your own!
Our Favorite Tshirt Collection