Recipes For Shrimp: Grilled Tequila Shrimp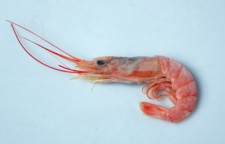 Looking for carbohydrate free food? Try some recipes for shrimp. Shrimp also gives you protein, vitamin D, vitamin B3, and zinc. Go ahead and try this grilled tequila shrimp recipe.
Ingredients:
2 pounds of large, unpeeled shrimp
½ cup of peanut or olive oil
½ cup of Tequila, any brand
¼ cup of lime juice
2 shallots, chopped
2 medium cloves of garlic, minced
2 teaspoons of ground cumin
Salt and Pepper
Directions:
If you are using wooden skewers, be sure to soak them in water for an hour before you get started.
Thread 3 or 4 shrimp onto the skewers and place them all in a shallow glass dish. Don't use an aluminum pan!
In a bowl, mix the tequila, lime juice, garlic, shallots, cumin, and salt and pepper. Base the salt and pepper on your personal taste. Slowly whisk in the peanut oil until everything is well blended. Pour over the shrimp and leave in the refrigerator for 2 to 4 hours to marinate.
Oil the grill to prevent sticking or apply a non-stick spray like Pam. Bring the grill to medium heat. Lay out the skewers and cook for about 3 or 4 minutes on each side. Serve immediately.
We hope this recipe for shrimp will turn out well for you and become a favorite that you make again. Enjoy!
Our Favorite Tshirt Collection