Seafood Platter Ideas – My Mouth is Watering!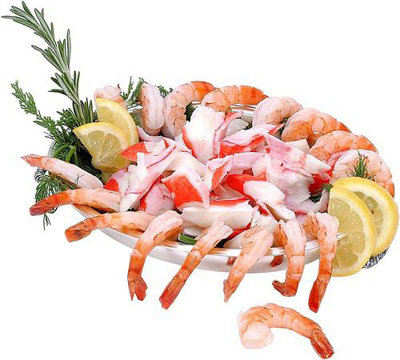 A seafood platter isn't we get to do a lot around here these days as seafood is quite expensive. However, when we one, we go all the way.
What you'll include in your platter will certainly depend on your budget and what's available. While fresh seafood always tastes better, frozen varieties will certainly work with great results.
There is no right or wrong when it comes to creating your seafood platter, so do whatever you like. It'll be wonderful.
If you're planning a more formal event, use seafood that is already shelled and ready to eat, but if it's a backyard barbecue other casual event, have some fun and get a little dirty.
Seafood Options for Your Platter
• Shrimp
• Crab
• Lobster
• Mussels
• Oysters
• Caviar
• Cold cooked salmon and other fish
Sauces and Other Accompaniments
• Cocktail sauce
• Tartar sauce
• Mignonette sauce
• Crackers
• Small toast pieces
• Caper mayonnaise
• Lemon wedges
• Melted butter
• Lettuce and other greens
• Slice tomatoes
• Asparagus spears
Get creative with your platter and take advantage of the colors it has to offer. You can place your food on a bed of lettuce, garnish with parsley and other greens. Be sure to include plenty of lemon wedges too.
Our Favorite Tshirt Collection