Recipe for Tuna Casserole – Ready in 35 Minutes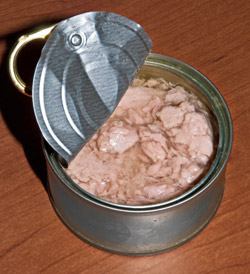 This is definitely comfort food and not an every day meal, but the kids love it. Plus, it's super easy.
Ingredients:
8 ounces of rotini pasta
2 cans of cream of mushroom soup
12 ounces of canned tuna
3 cups of shredded white cheddar cheese
1 cup of bread crumbs
1 cup frozen peas
Directions:
Preheat the oven to 325 degrees. Prepare pasta according to the box directions. While it's boiling, mix together the soup, tuna, and 2 cups of cheese. Drain pasta and pour into a 9″ x 13″ baking dish. Add the tuna mixture and blend with the pasta. Mix in the peas. Cover with the rest of the cheese and top with the breadcrumbs. Slide into the oven and bake for 20 minutes.
Our Favorite Tshirt Collection