Easter Brunch Menu Ideas – Food Ideas for Easter Morning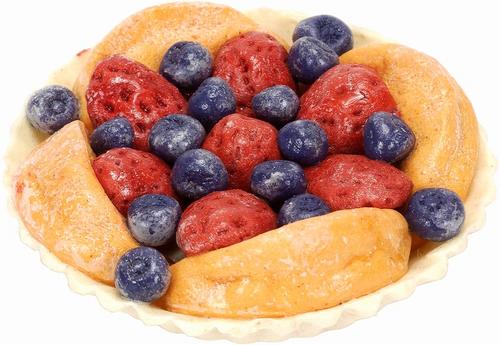 If you're typically busy on Easter mornings, you definitely want to plan ahead for brunch.
It doesn't matter if your busy at church or with family obligations, choose foods that can be prepared ahead of time. It will make your life a whole lot easier.
A day ahead and even a few days ahead, is even better.
Sausage balls can be made several days prior to your brunch. They can be eaten either hot or cold. Serving them cold will allow you to eat right away.
Fresh fruit can be cut up and plated ahead of time. Serve the fruit with melted chocolate or cream cheese dip if you prefer to make it more special. Or make a fruit and veggie plate.
Homemade banana bread or carrot muffins are other items you can include on your Easter brunch menu. They're sweet and yet can be both healthy and filling.
Crustless finger sandwiches are another easy to make item which goes well with a brunch. Make sandwiches you know your family will enjoy or find new springtime recipes to try.
Breakfast casseroles are also great items to serve for brunch, whether on Easter Sunday or any other time. Eggs, cheese, bacon are common ingredients but you're sure to have your own favorite breakfast casserole you like to serve. And don't forget that Overnight French Toast is to die for.
You can also add homemade scones to the brunch menu. For a different twist why not give Almond Ginger and Pear scones a try? They combine three common flavors for scones into one great recipe.
There are no hard and fast rules about what has to be on a brunch menu. Think about the foods your family likes to eat and create your menu around those items. If your family adores pizza, make and serve it. Does your family enjoy tuna or egg salad? Serve it and don't worry about tradition.
If you're still stuck for Easter brunch menu ideas, try some of these ideas or ask your family what they would like to see on the menu. Chances are they'll come up with foods you hadn't even thought about serving. When you incorporate their suggestions, meal time becomes treasured family time!
Our Favorite Tshirt Collection