Instead of Easter Candy, Try These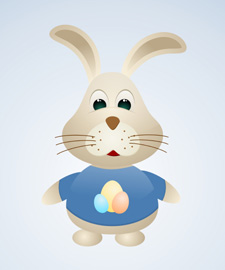 Each year, the candy in our Easter baskets becomes less and less. I'm not sure if the Easter bunny is on a budget or his factory can't produce as much candy, but I think it's a great idea.
Rather than fill plastic eggs with sweets, create an IOU or a coupon for something you know they want, fold and insert into the egg. Options are unlimited–CDs, books, DVDs, games, toys, free time, library visits, a nature walk—anything that is age appropriate and matches your child's interest.
Young girls will enjoy finding jewelry inside their plastic eggs. If your daughter is very young, you don't have to use purchase anything expensive. In fact, they may enjoy toy jewelry that they can play with. Older girls will enjoy jewelry they can actually wear rather than play with.
Many boys are enthralled with Lego toys. Purchase a small kit and place one or two pieces in each egg until the entire kit is empty. Place the empty package in their basket and then let them hunt for the pieces as they're searching for eggs.
Think about what your child enjoys most and you'll have a great start for purchasing alternatives to Easter candy. Then decide if you want to include any candy at all.
Our Favorite Tshirt Collection