Free Valentine's Day Ideas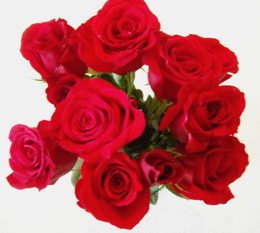 I know a lot of couples feel a lot of pressure to go big on Valentine's Day. Men have to make sure they outdo themselves, so their significant other can have bragging rights. Blech. I think that's silly.
I think small tokens showing you really appreciate someone go a long way. There's no need to spend much money or any money at all.
Here are some ideas for you:
Sent a free romantic ecard
Go (computer) retro and send some ASCII Valentine's Art. Try this art for lovers, couples, hearts and flowers
Make printable love coupons using your word processor
Make a free web page to commemorate your relationship
Make a slide show with Movie Maker
Write a love poem using LoveLetter.com.
Dedicate a song on the radio.
Post a YouTube video declaring your love and have fun with it.
Our Favorite Tshirt Collection