Pancake Recipe from Scratch
There's nothing quite like fluffy pancakes from scratch on a weekend morning. Here's a recipe to help you whip up some great comfort food for breakfast. These don't include a lot of sugar because the addition of syrup add plenty of sweetness.
Ingredients:
• 2 cups flour
• 4 tablespoons sugar
• ½ teaspoon baking powder
• ½ teaspoon baking soda
• ¼ teaspoon salt
• 2 eggs
• 1 ¾ cups milk
• ¼ cup vegetable oil
Also keep on hand a large mixing bowl, medium mixing bowl, measuring cups and spoons, whisk, ladle and non-stick frying pan or griddle.
This recipes makes approximately 14 pancakes.
Preheat Pan or Griddle
Preheat your pan or griddle to medium high heat. If it is not non-stick, add a little oil to keep pancakes from sticking. One of the secrets to great pancakes a well preheated griddle.
Mix Dry Ingredients
Add 2 cups flour, 4 tablespoons sugar, ¼ baking powder, ¼ baking soda and ¼ teaspoon of salt to large bowl. Whisk until well combined and lumps are removed.
Mix Wet Ingredients
In a medium bowl, whisk 2 eggs, 1 ¾ cups milk and ¼ cup vegetable oil until fully combined.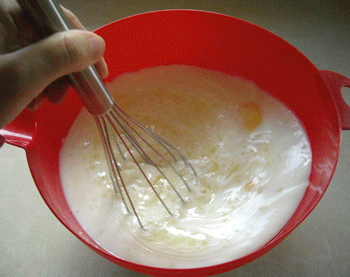 Combine Wet and Dry Ingredients
Add the wet ingredients to the dry.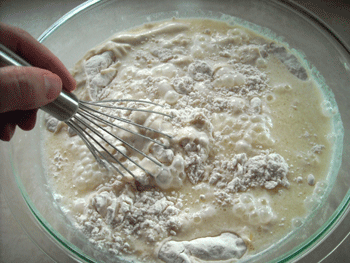 Whisk until combined, but don't worry about removing all the lumps as this will cause you to over mix the batter.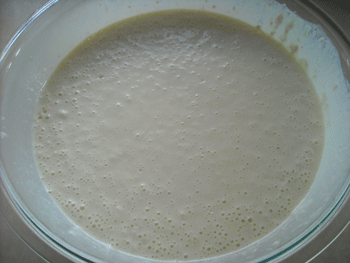 Time to Cook
Using a ladle, spoon about ¼ cup of batter per pancake on your pan or griddle.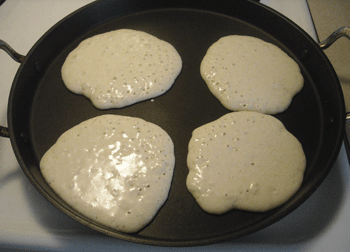 Your pancakes are ready to flip when they become firm on top and lots of bubbles appear.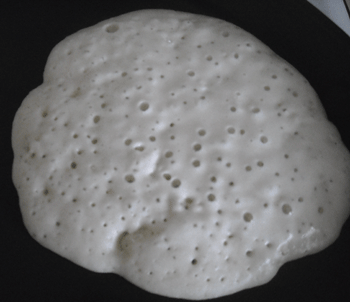 Once you've flipped your pancakes, they will only take a minute or two to be done. Make sure you don't over brown them.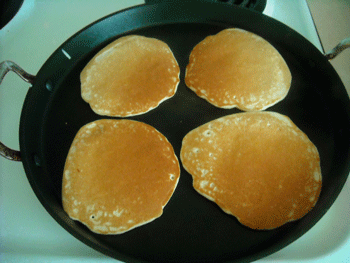 Serve the pancakes warm and top with syrup, butter, fruit or whatever suits your fancy.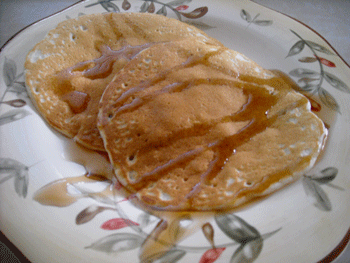 Our Favorite Tshirt Collection