Peanut Butter Cookies from Scratch
Peanut butter cookies are always a hit in our house. Recently, we took this recipe and dipped the edges in melted white chocolate and let the chocolate harden. It was divine!
These ones come out very chewy and freeze well too. It makes a pretty big batch, so there's plenty leftover for freezing later.
Ingredients
• 1 cup white sugar
• 1 cup brown sugar
• 1 cup peanut butter
• 1 cup margarine at room temperature
• 2 eggs
• 1 teaspoon baking soda
• 2 ½ cups flour
Also keep on hand a large mixing bowl, medium mixing bowl, measuring cups and spoons, electric mixer, whisk, large spoon, spoon for scooping batter, fork and baking sheets.
This recipes makes approximately 60 cookies.
Preheat Oven
Preheat your oven to 350 F
Mix Wet Ingredients
Add both the sugars (1 cup of white and 1 cup of brown) to the mixing bowl.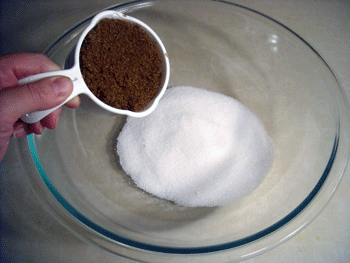 Then add the 1 cup peanut butter and 1 cup of margarine. Make sure you use soft margarine or margarine at room temperature, so you can cream it easily.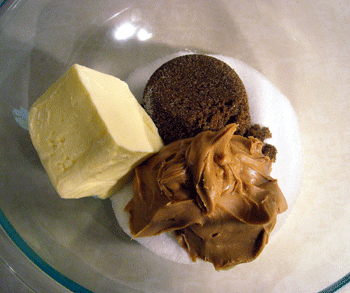 Cream the mixture fully with an electric mixer. Scrape the sides of the bowl as you mix with a large spoon or spatula to make sure all the ingredients are creamed.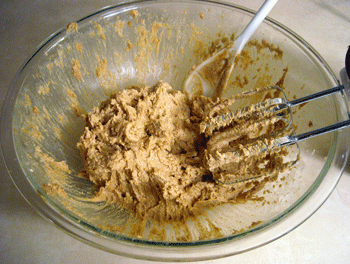 Add the 2 eggs and whisk until fully blended and mixture is fluffy.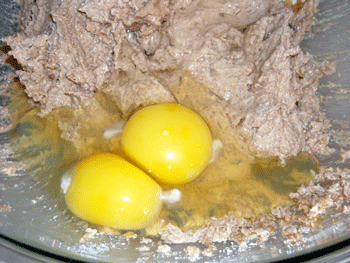 Mix Dry Ingredients
Combine the 2 1/2 cups flour and 1 teaspoon baking soda in a medium bowl.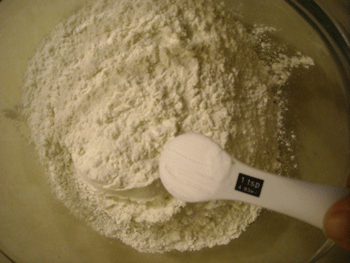 Whisk well to combine and remove any lumps.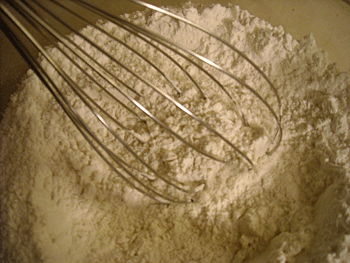 Combine Wet and Dry
Now you can slowly add the flour mixture into the butter mixture, using a large spoon to fully combine.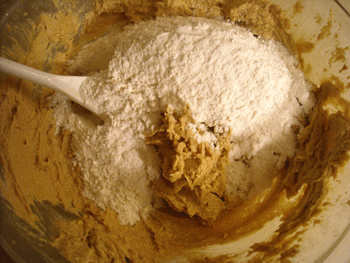 Mix all the flour and butter mixture until fully combined.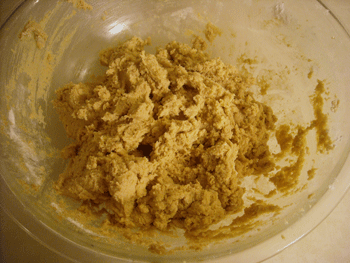 Get Ready to Bake
Spoon mixture by tablespoonful onto a baking sheet. Give enough space between cookies as they expand during baking. An average sized baking sheet should hold about 12 cookies. Take a fork and make a crisscross pattern. Wet the fork with water every once in a while, so it doesn't stick to the dough.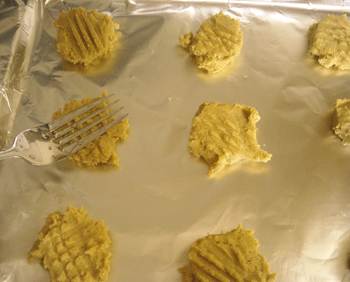 Place in oven for about 8 to 10 minutes, but not over bake if you like chewy cookies. The cookies are done when they spring back when you touch them gently. Don't wait until they brown or they may be overdone. Let them cool on a rack and then serve.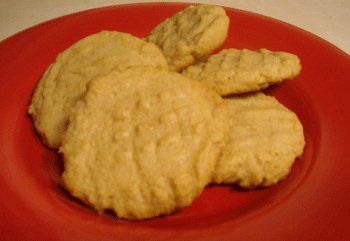 To freeze the cookies, let them cool completely. If you are using a freezer bag, remove all the air to prevent freezer burn. If you are using a container, try to use one that is the exact size you need as any extra air can create freezer burn. Or if you plan to use them for lunches, freeze them in just the right portions and the snack is ready to go when you need it.
Our Favorite Tshirt Collection