How to Make Sangria – Easy Sangria Recipe
1 bottle of red wine
3 oz Triple Sec
Sliced lemon
Sliced lime
Sliced orange
1 cup of berries
2 tbsp sugar
¼ cup orange juice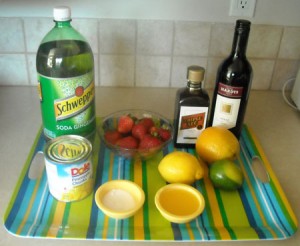 Also, have the following equipment on hand:
Large pitcher
Measuring cups
Shot glass
Spoon for mixing
Cutting board
Knife
Step 1: Pour Wine into Pitcher
Start by pouring the bottle of wine into the pitcher. Use the entire bottle for this recipe.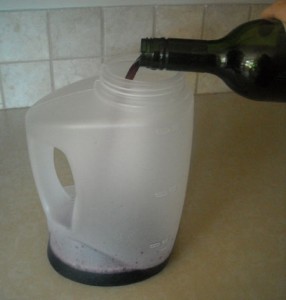 Step 2: Add 3 oz Triple Sec
Measure 3 oz of Triple Sec and pour into the pitcher.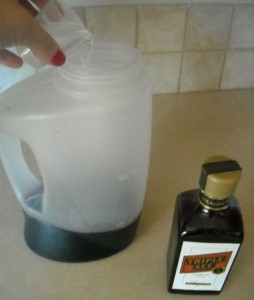 Step 3: Add Citrus Fruits
Cut the orange into wedges. Smaller wedges work best, so you can squeeze out the most juice.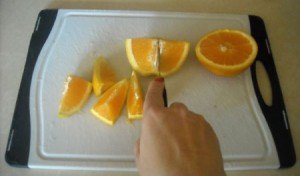 Squeeze into the pitcher. Drop each piece fruit into the pitcher after you squeeze it.
Repeat the process with the lemon and lime. Start by cutting the wedges.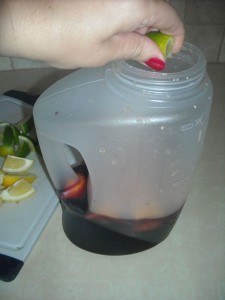 Then squeeze them and drop them into pitcher.
Step 4: Add Orange Juice
Pour the orange juice into the pitcher.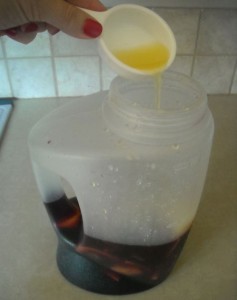 Step 5: Add Pinapple Chunks & Juice
Add the pineapple juice and chunks from the can. Put it all in.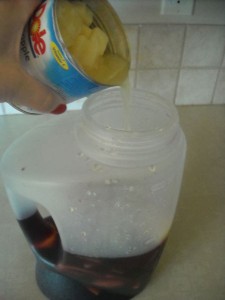 Step 6: Add Sugar
Add the sugar into the pitcher.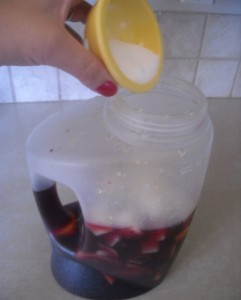 Step 7: Stir The Contents
Stir just enough to mix the ingredients.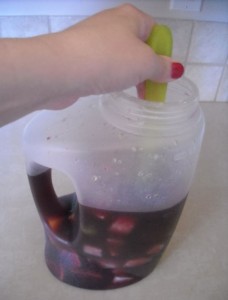 Step 8: Chill Overnight
Put the pitcher in the fridge and refrigerate over night. The ginger ale and berries should be added just before you serve.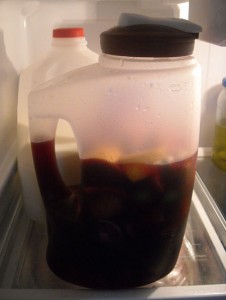 Step 9: Slice Berries
Clean and cut your berries. You can refrigerate them for later.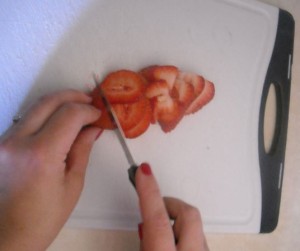 Step 10: Add Ginger Ale
Once the mixture has chilled overnight, you can add the ginger ale.
TIP: If you're not serving all the sangria, just add about half ginger ale to each glass as you serve it. Then save the sangria mix for later.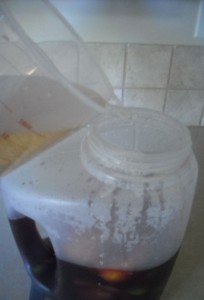 Step 11: Prepare Your Drink
Fill a glass with ice
Pour the sangria, straining the citrus fruit if you prefer, and garnish with berries. Of course, if you're concerned about any missed alcohol content, you may want to include the citrus pieces in your drink. 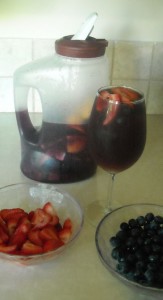 Our Favorite Tshirt Collection