Czech Food – Pork with Sauerkraut
Pork roast – 2 pounds will serve about 4-6 people. You can choose a leaner roast, but healthy or not, pan drippings from a roast with higher fat content are perfect for drizzle on dumplings.
2 onions
3 garlic cloves
Salt, to taste
Pepper, to taste
1 tsp dried caraway seeds
¼ cup water
Also, have on hand:
Measuring spoons, measuring cup, cutting board, knife, glass casserole dish.
Prep Time: 10-15 minutes
Cook Time: Approximately 2 hours, but depends on size of the roast and whether or not the roast has bones. Regardless, pork should always be cooked to an internal temperature of 160 degrees F.
Step 1: Prepare Casserole for Roasting
While a roast can be made in a roasting pan, we love layering the bottom of a casserole with onion slices to be served with roast. They are soft, flavourful and the perfect complement to the meat.
Slice the onions, so you have nice coin-shaped pieces.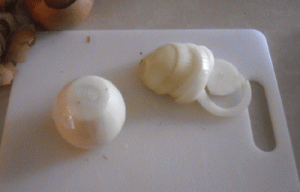 Layer the onions on the bottom of the casserole.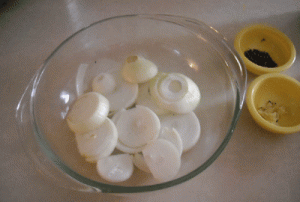 Step 2: Dress the Roast
It's time to get the roast ready, so have the salt, pepper and caraway seeds on hand. Also, finely chop the garlic.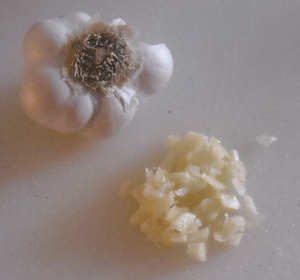 Rub the roast with salt, pepper, caraway seeds and garlic. Place in the casserole.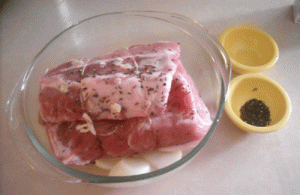 Add ¼ cup of water to the bottom of the casserole. This will keep the onions from sticking and will allow you to have some nice drippings for your roast and/or dumplings.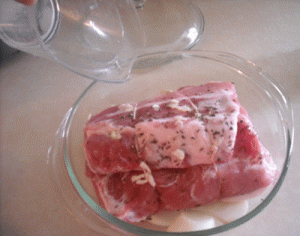 Place the lid on the casserole and get ready to for the oven.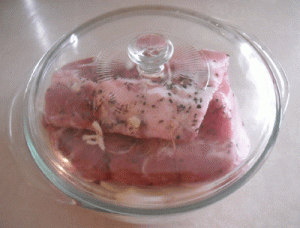 Step 3: Place Roast in Oven
Place roast in oven and insert meat thermometer. Baste occasionally and remove lid for the last 20 minutes or so, so you can brown the meat. Once the roast has reached an internal temperature of 160 degrees F it is ready. Remove from the oven and let sit for 10-15 minutes before slicing.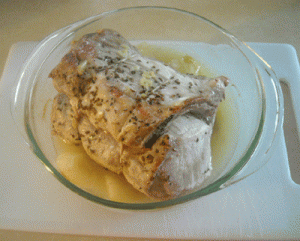 Click here for the Czech sauerkraut recipe.
Our Favorite Tshirt Collection