Crayola.com Crafts Review – Online Kids Crafts
Easy Product Navigation
In the center of the front page are Crayola's 5 main products. To learn more about any one product, just hover your mouse over the names on the right.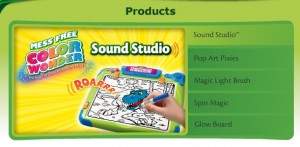 You can also learn about other products in the navigation bar on the left.
Watch Fun, Free Arts & Crafts Videos
Crayola also has a bunch of fun arts and crafts videos you can watch. These include fun ideas, cartoons and videos of other kids having fun by being creative with crafts.

Join the Crayola Community Forums
Want to interact with other Crayola fans? You can! Just join the online Crayola forums.

Free Online Coloring Games
Want to print out some coloring pages for your kids, or even have them color online? Crayola has a very wide range of coloring sheets that you can print or color online for free!
To get started, just click coloring pages on the left navigation bar.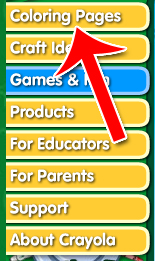 Choose your pages, then select whether you want to print it out or color it online.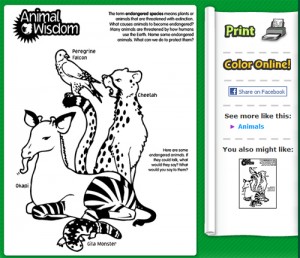 Crayola's website features a lot of products and different ways to have fun, both online and offline.
Our Favorite Tshirt Collection