About.com Family Crafts Review – Online Kids Crafts
Finding a Crafts for You & Your Child
To find a craft for your child, just click on Find a Project along the top navigation bar.

You'll be presented with a variety of ways to sort for your project.

Just choose the method that appeals to you most. Then, click through the various projects in the category until you find one that you think you and your kid can enjoy together.
About.com's Crafts
About.com presents their crafts in a unique slideshow manner. To click to the next page, just click on the arrows along the top of the slideshow.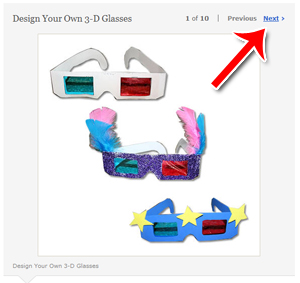 The text instructions are below the slideshow.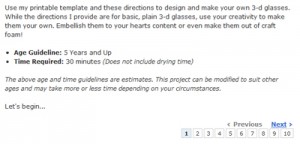 Family Crafts Newsletter
Want to get email notifications about new crafts when they're posted on the site? You can! Just join the Family Crafts newsletter in the upper right corner of the main site.

Free Crafts Videos
About also has a variety of crafts videos to choose from. Just scroll down to the video sidebar on the right hand side of the main page.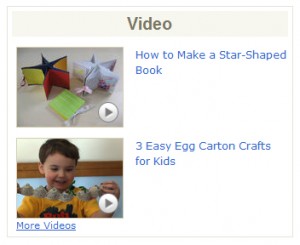 About Family Crafts has videos, newsletters and of course a wide range of easily sorted crafts and games.
Our Favorite Tshirt Collection