Candy Cane Hot Chocolate Recipe
This is a delicious homemade hot chocolate recipe with a holiday flair. While you can certainly used canned whipped cream, we recommend fresh whip cream for best taste.
Supplies Needed:
• 7 candy canes (includes 3 for crushing)
• 3/4 cup whipping cream (or 1 1/2 cup prepared whipped cream)
• Sugar, to taste
• 4 cups milk
• 2 1/2 squares semi-sweet chocolate
• Optional: Bailey's or other liqueur
Crush 3 of the Candy Canes
Crush the candy canes ahead of time, so you are ready once the milk is boiling. Crush them by placing 3 candy canes in a sandwich bag and use a wooden mallet, potato masher or hammer to crush.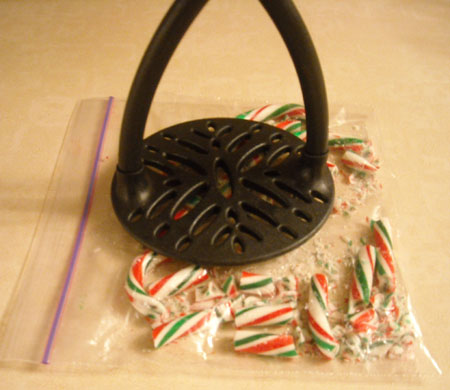 Crush into pieces are fairly small, so they will melt more easily in the hot milk.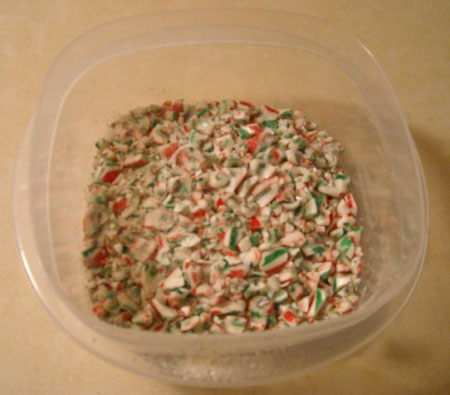 Prepare Whipped Cream
We're using fresh whipping cream for our recipe and highly recommend it. If you are used canned whipped cream, you can skip this step. Click here for instructions on how to make fresh whipped cream.
Prepare Hot Chocolate
Place 4 cups of milk in a saucepan on medium heat and bring to a boil. Once boiling add chocolate.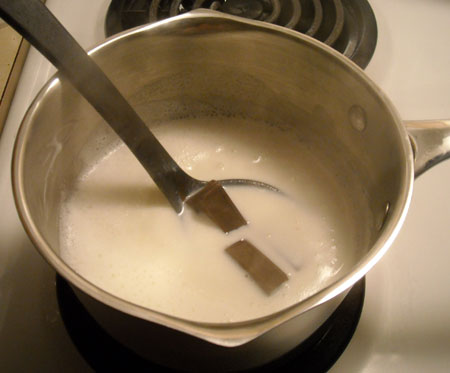 And then add crushed candy cane.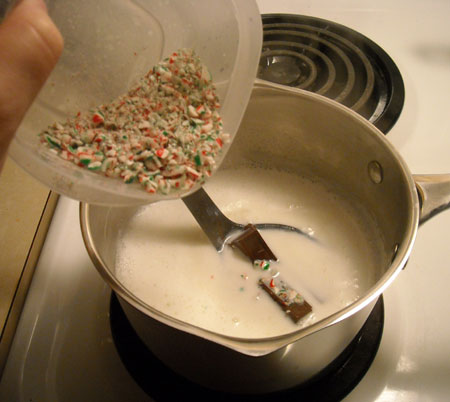 Stir until melted. Pour into mugs and add a dollop of whipped cream to each.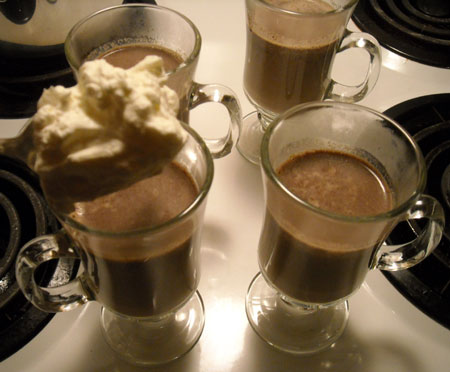 Garnish with a candy can and serve. Optionally, for an adult treat add 1 oz of Bailey's or your other favorite liqueur.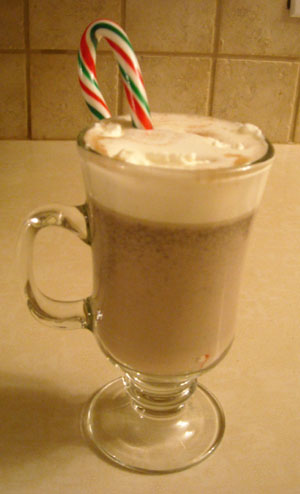 Our Favorite Tshirt Collection