This is a very delicious and rich pumpkin pancakes recipe that the whole family will love. My toddler gobbled these up and declared them be "'licious". Serve it with real maple syrup or for a rich treat, go all out with a little homemade whipped cream.
Ingredients:
• 2 cups all-purpose or whole wheat flour
• 4 tablespoons brown sugar
• 1 teaspoon baking powder
• 1 teaspoon baking soda
• ½ teaspoon ground nutmeg
• 1 teaspoon ground cinnamon
• ½ teaspoon salt
• 1 ½ cups milk (2% or skim)
• 1 cup pumpkin puree, fresh or canned
• 2 beaten eggs
• 2 tablespoons vegetable oil
Makes 12 pancakes.
Mix Dry Ingredients
In a large bowl, mix all the dry ingredients. Start by adding 2 cups of flour: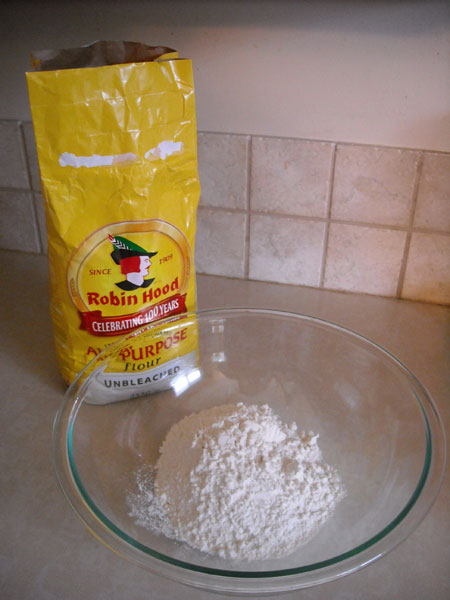 Add the 4 tablespoons of brown sugar, 1 teaspoon each of baking powder and baking soda. Finally, add ¼ teaspoon of salt.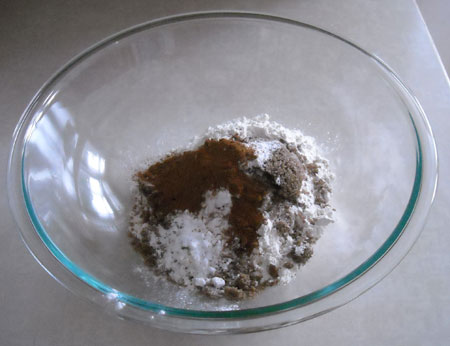 Mix the dry ingredients with a whisk.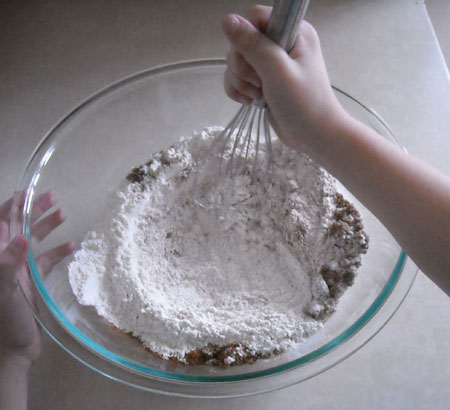 Keep whisking until fully mixed.
Mix Wet Ingredients
In another mixing bowl, add the wet ingredients. Start with the 2 cups milk: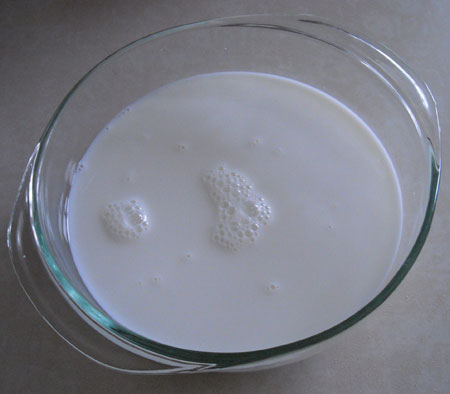 Then add 1 cup pumpkin puree, 2 beaten eggs and 2 tablespoons vegetable oil.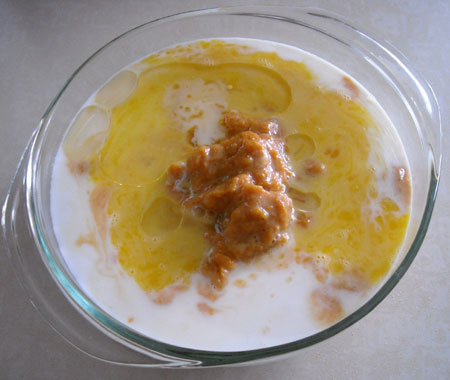 Mix wet ingredients with a whisk.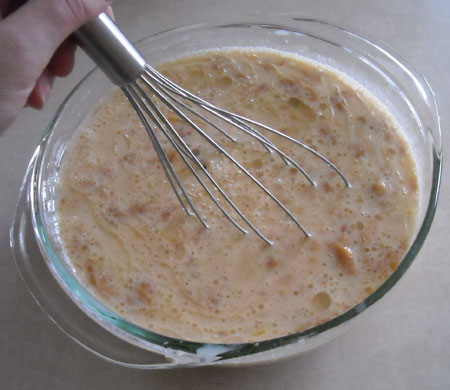 Whisk until fully combined.
Combine Dry and Wet Ingredients
Add the wet ingredients to the dry and whisk only until combined. Don't over-mix.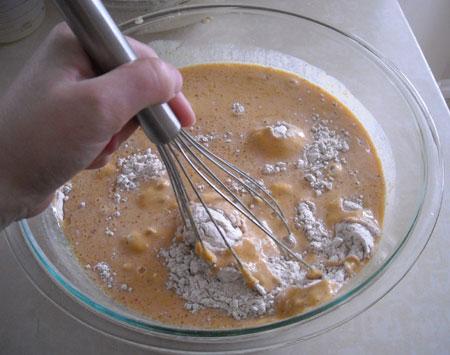 Start Cooking
Preheat a non-stick skillet on medium heat. If you don't have a non-stick pan, add a teaspoon or two of oil to the pan, so pancakes don't stick.
Using a ladle, add about ½ cup of batter to the skillet per pancake.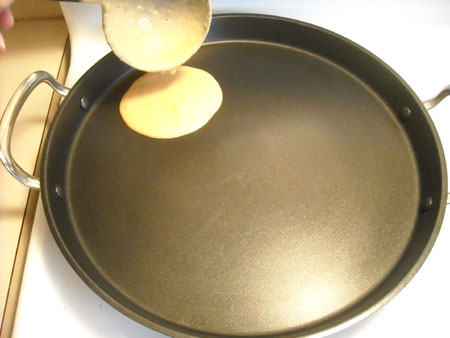 Allow to cook until bubbling on top and then flip.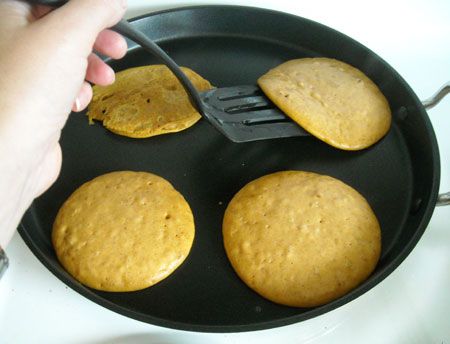 Cook for a couple minutes more until browned. Serve with maple syrup or your favorite pancake toppings.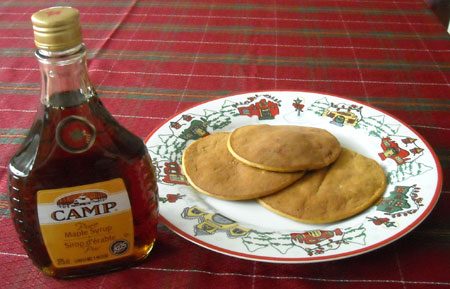 Our Favorite Tshirt Collection