Recipe: Orange Blossom Muffins
These are yummy little muffins drenches in a scrumptious orange glaze. Here's how to make them.
What You Need to Make Muffins:
• 1 package Lemon Cake Mix (Yellow if preferred)
• 3.4 oz package Instant Lemon Pudding
• 4 eggs (I use extra large since that's what I usually buy)
• ¾ c. cold water
• ¾ c. vegetable oil
What You Need for the Glaze:
• 3 cups Confectioners Sugar
• ½ c. frozen orange juice concentrate (thawed)
• 3 tbsp. melted butter
• 3 tbsp water
Start by preheating your oven to 325°
Spray pans with Pam cooking spray: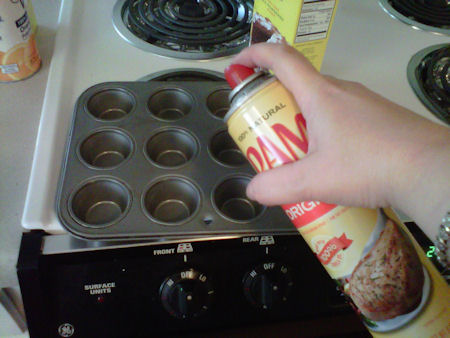 Combine cake mix, pudding mix, eggs, water and oil.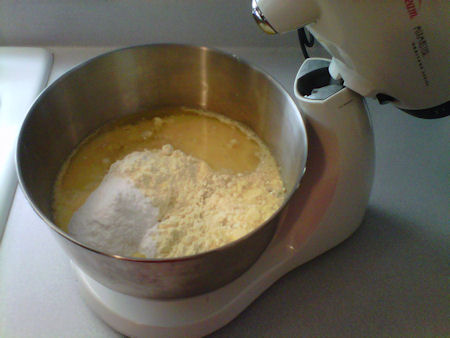 Beat the above ingredients together until thoroughly mixed.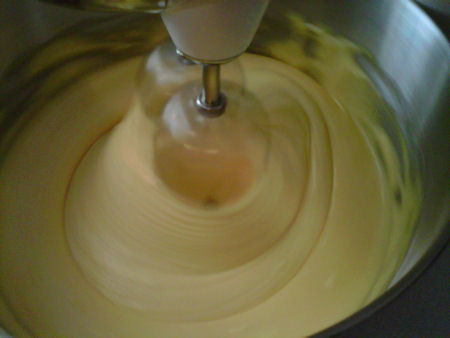 Arrange pans in preparation for next step.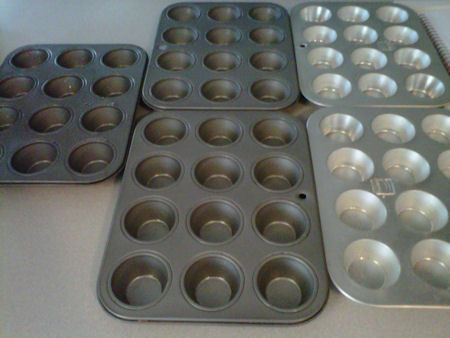 Add about 1 tbsp of batter to each pan. I usually fill mine about halfway.
Tip: Use a 1 tbsp measuring spoon and overfill it since not all of it will come out. To avoid dripping, flip the spoon over as you are bringing it out so that the drip rolls onto the back of the measuring spoon.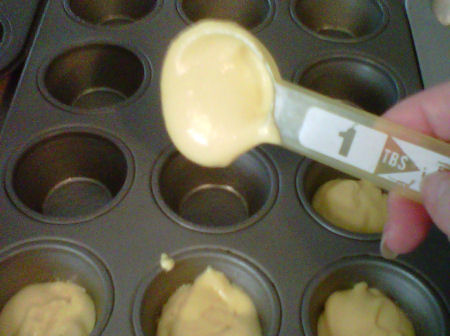 Wipe any excess off top of pan.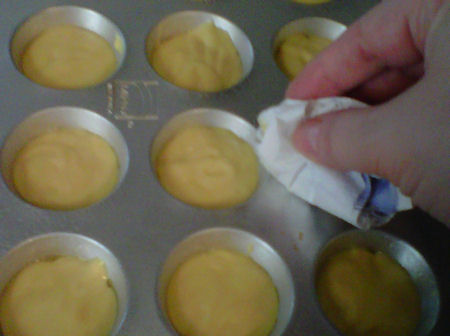 If you have leftover batter, spray another pan and make more muffins. I usually make a pan of larger muffins. These can be iced with cake icing or you can use the orange glaze. You will likely need to make extra glaze if you plan to do that though.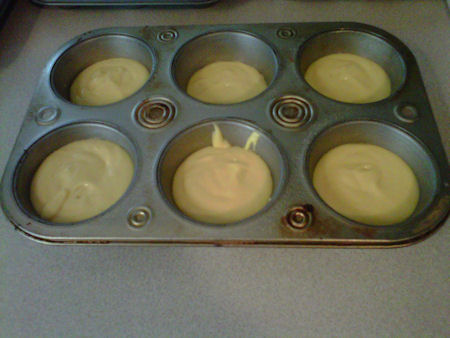 Arrange pans in oven and set the timer. I cook mine at 325° for about 12 minutes. You may want to try 10 minutes then check to see if they are done.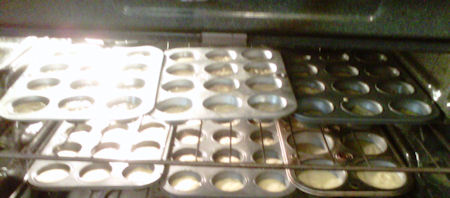 While the muffins are cooking, mix together the ingredients for the glaze and stir until it's thoroughly mixed.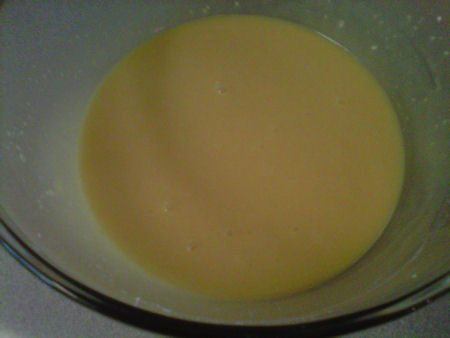 When the 10-12 minutes is up, use a toothpick to check muffins to see if they are done. The toothpick should come out clean when the muffins are done.
NOTE: Darker pans cook faster so if you want all your muffins to look the same, you can take those out a little sooner. I don't usually worry about it. :o)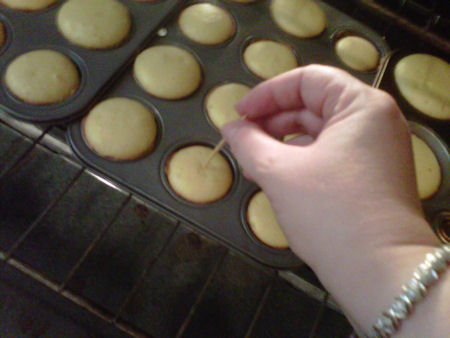 Set up your glaze station. If you have time, you can do this while the muffins are cooking as well.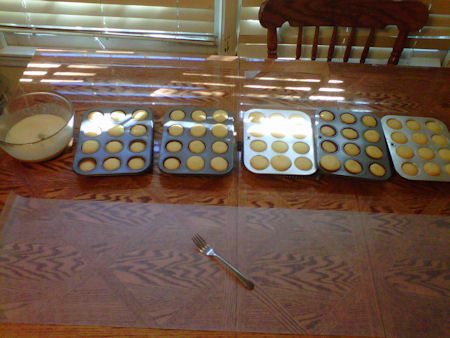 Carefully remove each muffin and place it on the wax paper. Using a fork carefully on the side helps lift the muffin out.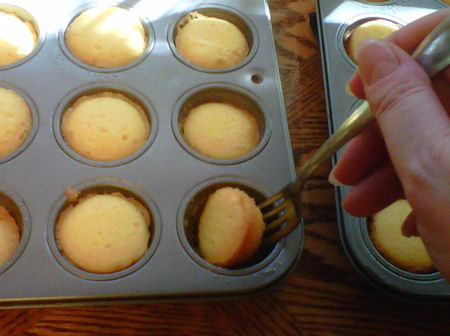 Arrange the muffins close together. This is just a preference.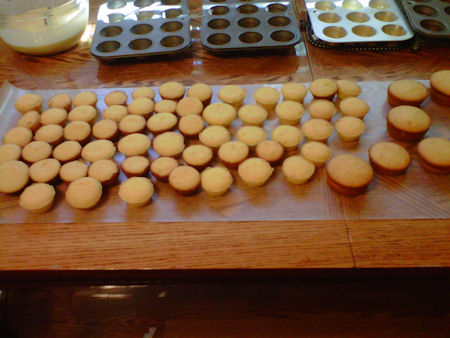 Dip each muffin into the orange glaze. I dip the bottom first then flip it with my fork and let the top soak up some glaze as well! If you're not sure how much glaze you like, you may want to try dipping just the top at first.
Allow any excess to drain before placing the muffin back onto the wax paper.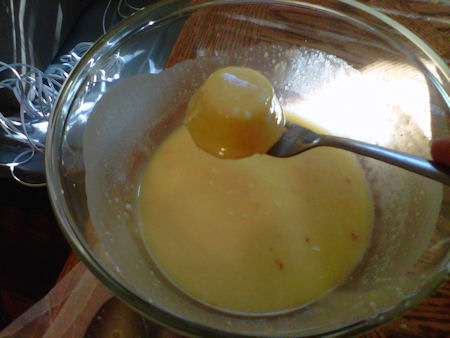 Once all muffins have been dipped and dunked and have lots of glaze, cover them with wax paper and allow the glaze to dry. This is really important if you have cats. :o)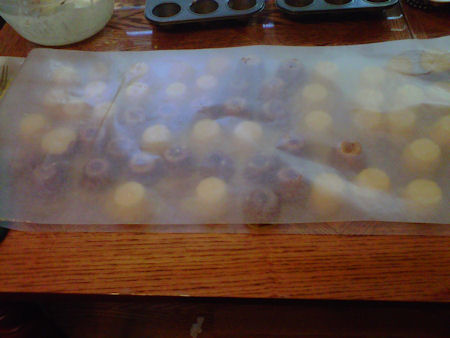 Package your delicious treats for transport (unless you're lucky enough to get to keep them all that is).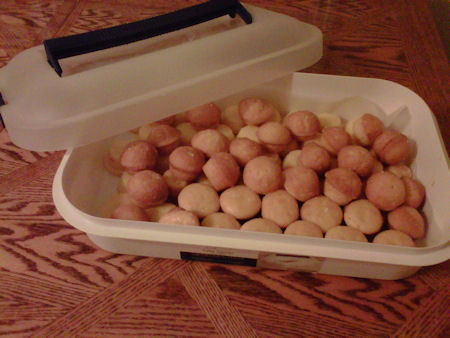 Our Favorite Tshirt Collection