Great Gifts for Geeks 2012
Geek Gift #1: Star Trek Inflatable Captain's Chair

No home decor is complete without this Star Trek Inflatable Captain's Chair. This officially-licensed chair includes plenty of printed on buttons and lights for hours of imaginative play.
It's suitable for children aged 3 and up to small adults up to 120 pounds…so do note larger Trekkies will simply have to admire this beauty from afar.
Geek Gift #2. Save Ferris T-shirt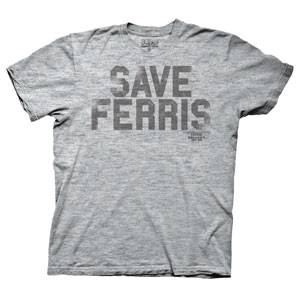 With the re-emergence of Matthew Broderick as Ferris Bueller in a recent Superbowl commercial, Ferris fans are back in full force…if they ever really left.
This "Save Ferris" t-shirt is perfect for a trip and a smile down memory lane.
By the way, here's the commercial if you missed it:
Geek Gift #3: Star Wars Family Car Decal
It's geek chic for the whole family. Instead of those cutesy family car stickers, give these Star Wars inspired and officially licensed stickers. There are 50 decals included with 19 distinct characters.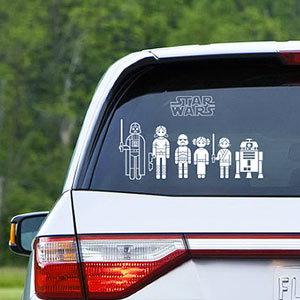 For adults, choose from Darth Vader, Princess Leia, Luke Skywalker, Chewbacca, Han Solo, a Storm Trooper and more. Kids can be depicted as Kid Leia, Kid Luke, R2D2, an Ewok and more.
While I'm not sure Padme Amidala would be give birth two R2D2, but you get the point and it's a whole lot of fun.
Geek Gift #4: Chocolate Gaming Dice
For the Dungeons & Dragons or RPG fan on your list, these yummy chocolate gaming dice are sure to bring a smile and satisfaction to the taste buds.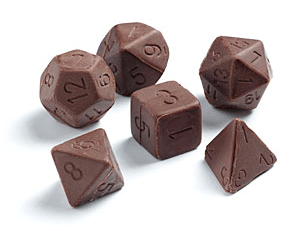 This isn't some junky chocolate either. They are made from hand poured Ghirardelli chocolate.
Each set has 6 dice including d4, d6, d8, d10, d12, and d20 and according to ThinkGeek.com, they actually roll well too.
 Geek Gift #5: Pac-Man Hoodie
Help the geek on your list stay warm in style. Behold this officially licensed Pac-Man hoodie with the same mirrored image on the other side, so your gift recipient will look fantastic from all sides.  It's made from 80% cotton and 20% polyester, making it a comfy fit.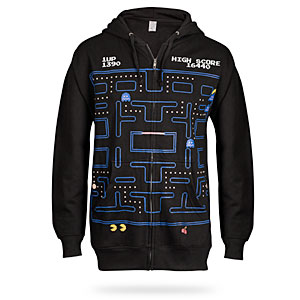 Geek Gift #6: Like / Dislike Stamp
If you've got that one friend (or several) who frequently blurts out "Like!" or "Dislike!" in regular conversation, she needs these stamps.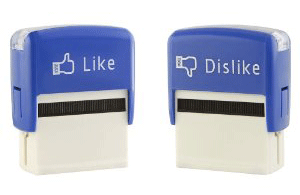 How about that high school teacher on your list? With these stamps, he'll finally be able to convey what he's really trying to say to his Facebook-obsessed students.
This set comes with 2 self-inking stamps that should last for about 5000 uses, so you might need to buy two sets. 😉
Geek Gift #7: WTF Button
Here's another collision of the web and real world. Now the famous WTF acronym is a button the geek on your list can slap at will. Whenever someone annoys him, befuddles him or any WTF situation arises, they have immediate stress relief.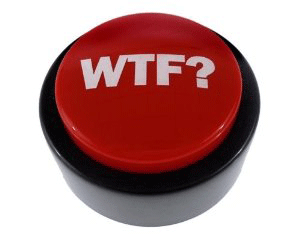 When the WTF button is pressed, a recording blurts out the actual phrase, but don't worry, the final word is beeped-out to limit potential offensiveness in more public settings.
Geek Gift #8: Binary Code Tie
If he must wear a tie, here's the perfect one for the geek you love. This binary code microfiber tie is wrinkle-resistant and carries a hilarious secret message. It looks stylish, but for those who can decipher the code, they'll immediately realize that message says, "Ties Suck."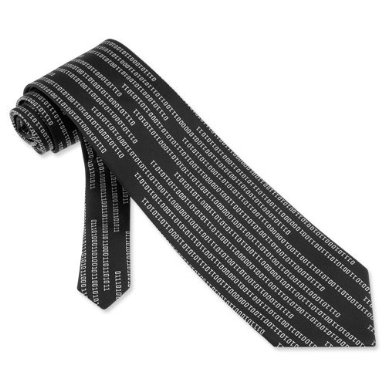 Geek Gift #9:  LED Wreath
What game lover wouldn't absolutely die for this LED wreath display for the holidays? This nostalgic look at 8-bit gaming includes a number of familiar icons. The gold coins even include flickering LED lights for even more delight. It's battery-operated, so no wires are required.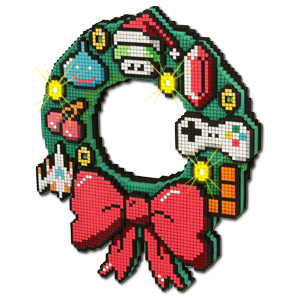 Geek Gift #10: Star Trek Cycling Jersey
If you've got a cyclist / geek on your list, you know this Star Trek cycling jersey is a must-buy.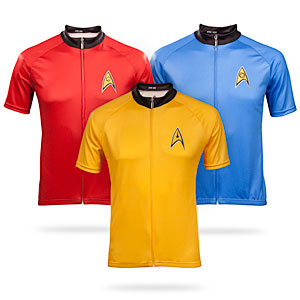 It's made from space-age microfiber…obviously. It is also moisture-resistant and is made with an odor-blocking material, so not only is it extremely fashionable, it's highly functional as well.
Remember to choose just the right color. Red is for engineering and security. Blue is science and medicine. Gold is for command and helm personnel.
Our Favorite Tshirt Collection