Funny Gifts for Coworkers for Christmas
If you're looking for the perfect gift in your work gift-exchange, look no further. I've got some fun and hilarious ideas for you. Whether you need a gift for the employee who is perpetually late, is a coffee lover or is full of unexplained anger, I'm sure you'll find just the right thing.
Gift Idea #1: Runaway Alarm Clock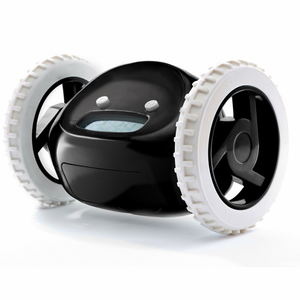 Here's an extremely practical, but hilarious gift for that co-worker who always seems to be running late.
Whenever he tries to hit the snooze button on this one, the Runaway Alarm Clock will roll away and send him on a chase around the room to turn the darned thing off.
He just might never be late again!
Gift Idea #2: Human Organ Lunch Bag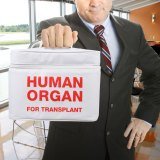 For the funny guy or gal in your office, give them the gift of a lunch box that looks like a human organ cooler. They're sure to turn heads on the subway and in the elevator, not too mention the strange looks the bag will get in the staff refrigerator.
The bag features foam-insulated water-proof lining, making it a perfect way to keep lunches cold.
Gift Idea #3: People of Walmart   – The Book
If you have a co-worker who spends just a little too much time on PeopleOfWalmart.com during work time, here's a gift that will keep on giving.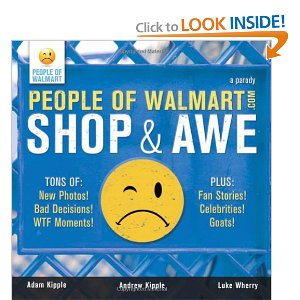 This 224 page People of Walmart book includes plenty of photos and funny captions. For the digitally-plugged in co-worker, a Kindle version is also available. It also includes new photos submitted by fans of the website.
Gift Idea #4: Silver-Plated Ball Scratcher for the Busy Executive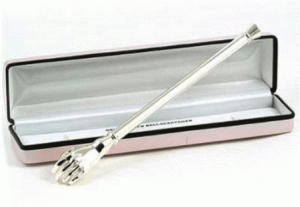 Here's a practical item, you don't see every day. Not only is it a practical ball scratcher, it's elegant silver-plating can make it a beautiful centerpiece to any executive's desk.
Of course, such a fancy personal item comes at a premium just under $20 price, so if you can't afford that in your gift exchange, you might want to try…
Gift Idea #5: Maybe You Touched Your Genitals Hand Sanitizer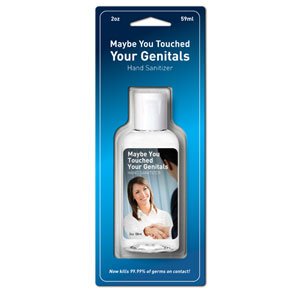 Whether your co-worker needs it for personal use or you are looking for a gift for the germaphobe in the office, this Maybe You Touched Your Genitals Hand Sanitizer is the great workplace desktop accompaniment. It is a real hand sanitizer that claims to kill 99.9% of germs on contact, so it's not just for show.
Gift Idea #6: Prescription Mug for the Coffee Lover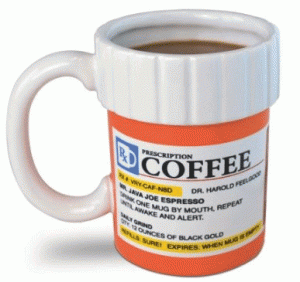 Every office has that obsessive coffee drinker and this prescription mug is the perfect gift for just that person. This mug holds a generous 12 ounces of coffee and the prescription only expires when the mug is empty.
The mug is dishwasher and microwave safe and even comes with an attractive gift box.
Instructions include: "Drink one mug by mouth, repeat until awake and alert."
Gift Idea #7: Practical Advice…Just Prepare for Emergencies.
Here's a great gift pack filled with practical advice. The book "How to Poo at Work" helps with the age-old problem of getting comfortable enough to perform one of our most natural functions. Some of the tips include what to do when the boss is in the next stall, the toilet gets clogged or there's no toilet paper.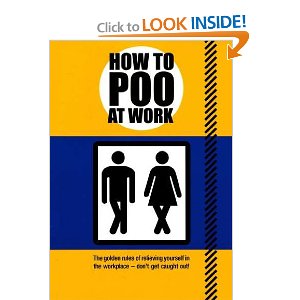 Of course, if your co-worker is unable to apply the advice given, give them the gift of "Uh Oh Emergency Underpants" that can get him or her through just about any situation.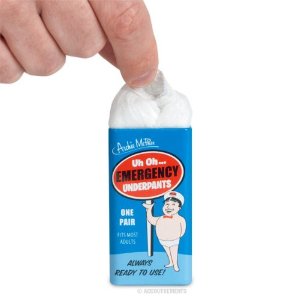 Gift Idea #8: Complaint Department Mug for the Explosive Co-Worker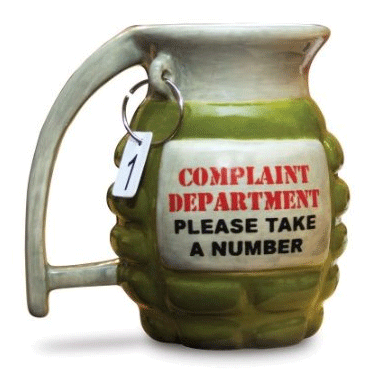 If you've got a co-worker whose temper is almost always ready to blog, this Complaint Department mug might ease some tension.
This hilarious mug is designed to look like a grenade and bears the wording, "Complaint Department: Please Take a Number". Of course, the number happens to be attached to the pin of a grenade.
Unfortunately, the item isn't fully functional, except to hold a delicious cup of coffee.
Gift Idea #9 Sushi Erasers
For the sushi lover in your office, these erasers are sure to bring a smile. The package includes 6 pieces of sushi erasers on a 4-inch tray. These are real erasers that got an 87.7% in an erase test. They're also environmentally-friendly and made from styrene resin.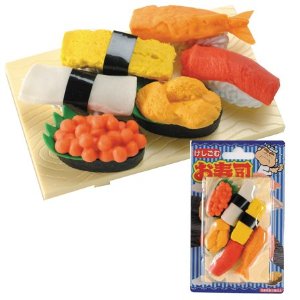 Bento box eraser sets are also available.
These erasers are imported from Japan, for maximum authenticity.
#10: Bang Staple Gun
http://www.amazon.com/Staple-Gun-The-Handgun-Stapler/dp/B009ZAAB4G?tag=momstalkforum-20
Does your co-worker hate it when people ask to borrow his stapler? They'll love this fully-functional stapler that makes a "bang" when used. It'll be a surprise for the unexpected workmate who should get their own darned stapler.
Our Favorite Tshirt Collection