Cornbread Muffins with Fresh Corn (No Cornmeal Needed)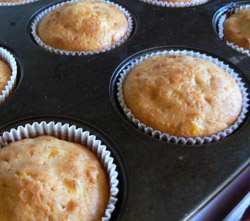 The day before Thanksgiving, I decided it might be nice to have cornbread muffins with dinner. I hadn't made cornbread in ages, so silly me, I forgot you need cornmeal. But no matter, I took things into my own hands and decided I'd make cornbread with some fresh corn instead. This recipe is easy to make and the results are delicious.
I made them with whole wheat flour, but all purpose flour can certainly be substituted.
Ingredients:
• 3 cups corn kernels. You can use fresh, canned or frozen. Just defrost first.
• 2 cups whole wheat flour
• 2/3 cup sugar
• 1 tablespoon baking powder
• A pinch or two of salt
• 4 eggs, beaten
• 2 cups milk
• ½ cup vegetable oil
Makes: 24 cornbread muffins
How to Make Them
Start by preheating the oven to 400 F.
Next, chop up the corn until it looks something like this. I've used a Pampered Chef food chopper on a cutting board to achieve this. You could use a food processor, but don't create a puree…unless you want to hide the texture of the corn in the muffins. It's actually quite delicious with little bits of corn in it, so I just chop it. Set aside.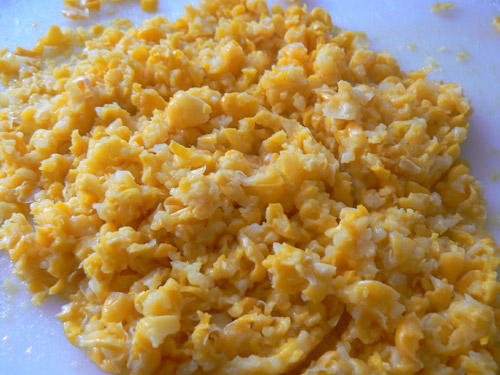 Now combine all the dry ingredients in a large bowl, including the flour, sugar, baking powder and salt.
Then, add the beaten eggs, milk and vegetable oil. Stir until well combined.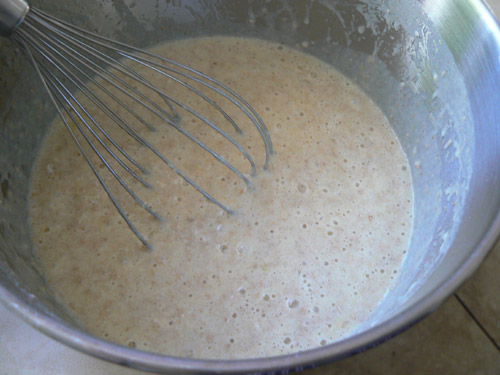 Then fold in the corn, until it's evenly distributed.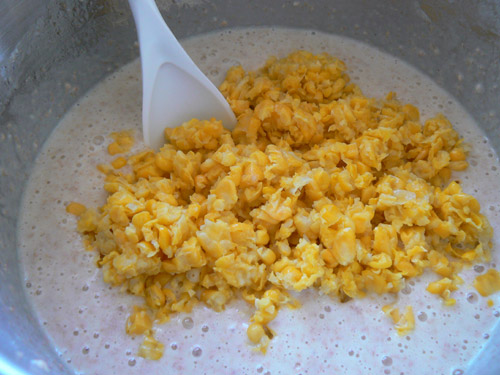 Now, you can pour the batter evenly amongst 24 muffin tins. The paper muffin cups are optional. I like to use them for easy clean up and then we put the papers in the green recycling bin when we're done.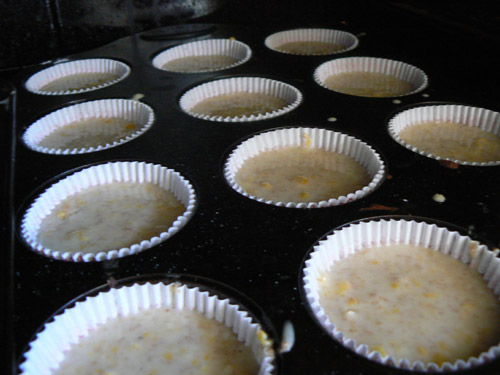 Bake at 400 F for about 20-25 minutes. They're done when you gently press your finger on the top and the muffin springs back.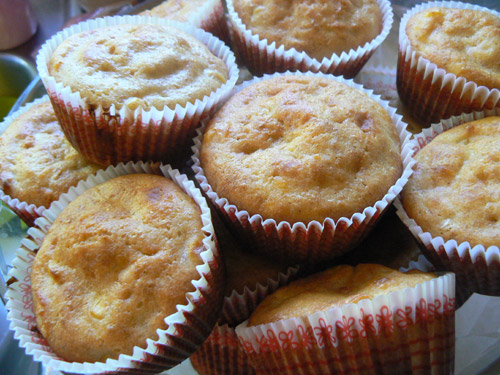 Serve warm. Add a little butter for an even more special treat.
Our Favorite Tshirt Collection