Baby Milestones Recorded With Baby App
Step 2: Select Your Baby
Baby Activity Logger can track up to three different babies. Click the "Baby 1" button in the upper right to choose which baby you're recording.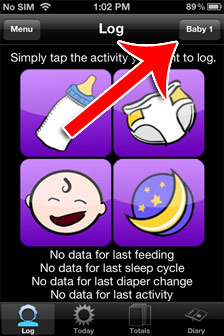 Select the baby whose behavior you want to record. If you want to change the names from "Baby 1" and "Baby 2" to your real baby's name, click "Manage Babies."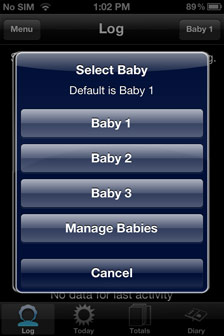 Step 3: Record Feeding
Click the milk bottle button in the upper left corner to record your child's feeding.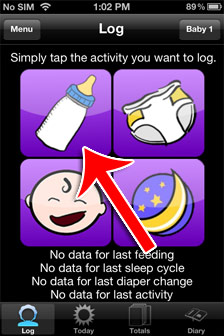 You'll be asked which breast your baby is feeding from. You can also choose to feed from a bottle or feed solids.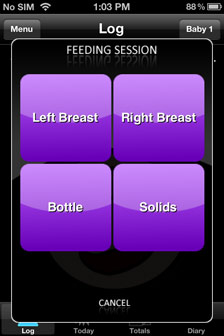 A timer will start once you begin feeding. Once you're done feeding, or if you want to change breasts, just click the feeding button again.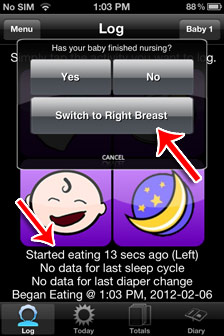 Step 4: Diaper Changes
To record a diaper change, click the diaper icon in the upper right corner.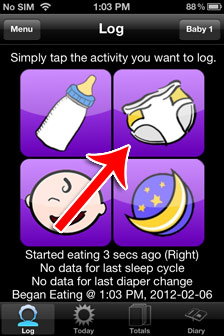 Then select what was in the diaper you changed. This will all be recorded in your logs, so you can use it to review your baby's health later.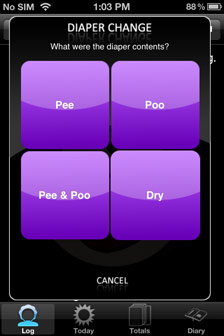 Step 5: Other Activities
For other activities, click the lower left corner.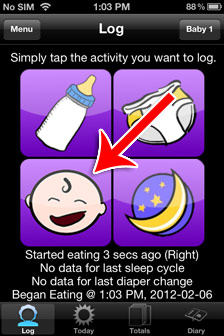 If your baby spat up or burped, click the respective button. Otherwise, click "Something Else."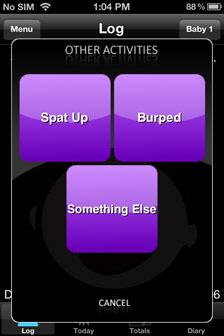 Here you'll be able to record anything your baby does. From sitting up to walking to talking, just type it in and it'll be recorded.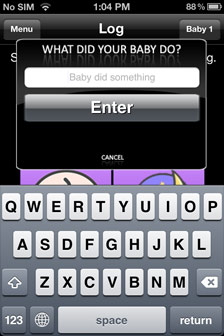 Step 6: Sleep
To record when your baby goes to sleep, click the sleep button in the lower right corner.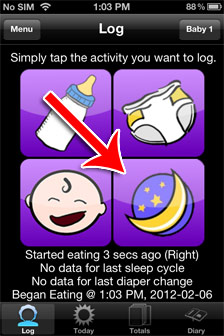 Choose whether your baby woke up or went to sleep.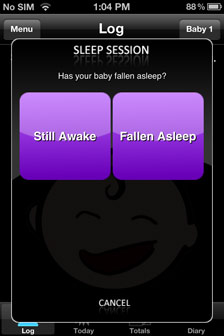 Step 7: View Today's Activities
To see what your baby has done today, just click the "Today" button on the bottom navigation bar.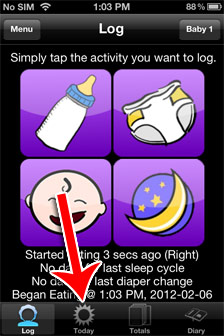 You'll be shown the logs of everything your baby has done so far today. To see other days, just use the arrows along the top.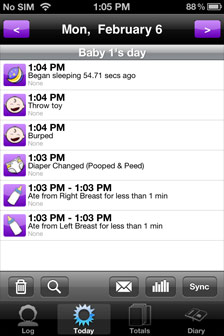 Step 8: See Statistical Totals
To see statistical totals on your baby's activities, click "Totals" in the bottom navigation bar.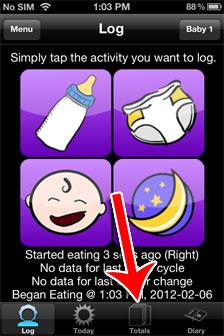 Here you can see statistics on how much your baby has fed, how long your baby has slept, how many diapers you've used and more.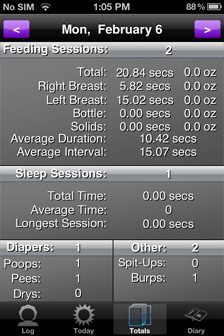 Step 9: Optional Diary
If you'd like to keep personal notes on your baby, you can do so using the diary. The diary works just like any other diary: Write whatever you like, then you can go back and read it later.
To access the diary, click the lower right "Diary" button. Click the plus button in the upper right corner to add an entry.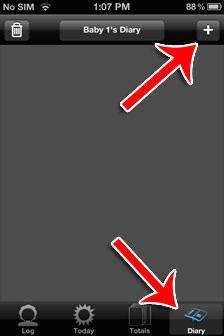 That's how to use the Baby Activity Logger to keep track of all your baby's various activities!
Our Favorite Tshirt Collection