Baby Information At BabyCenter
Information by Timeline
Want to find information and tips about your current week in pregnancy, or your child based on their age? Just click the week or month in the top timeline bar.

The appropriate information will pop up below the timeline.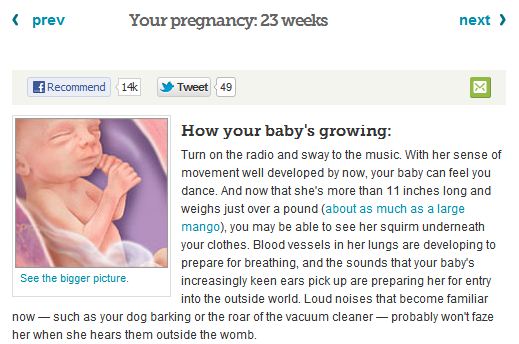 Featured Videos
On the right hand side of BabyCenter is its "Featured Video" section. This section presents special videos about topics that BabyCenter thinks you might be interested in.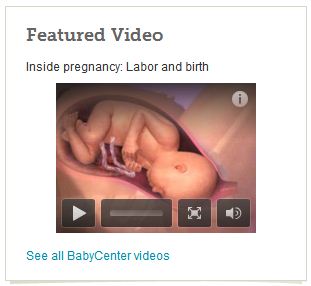 If you want to see more videos, just click the "See all BabyCenter videos" link.
Calendars and Tools
To access some of BabyCenter's many different tools, hover your mouse over the "Calculators & More" navigation link on the left.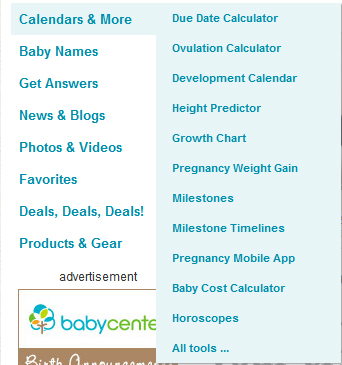 Select one of the tools. For example, this is what the Height Predictor tool looks like.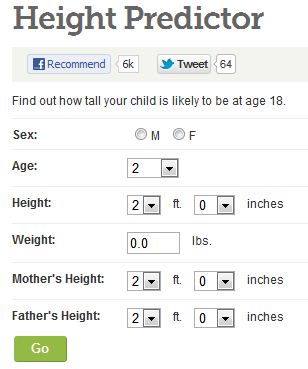 Questions and Answers
BabyCenter has a large Q&A section. Using this section, you can find previous questions that have been answered by experts, as well as post your own questions for other moms to help out with.
To access the questions and answers section, hover your mouse over the "Get Answers" tab.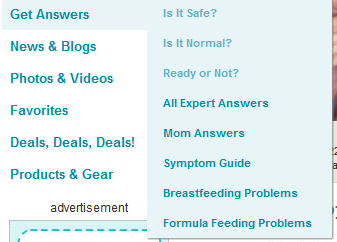 Click the "Is it Safe?" or "Is it Normal?" tabs to see previous answers to specific questions. Click "All Expert Answers" to see all the answers that experts have posted.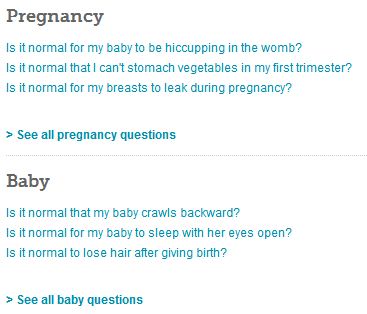 To access the "for moms by moms" Q&A section, click "Mom Answers." Here you'll be able to both ask questions and answer questions.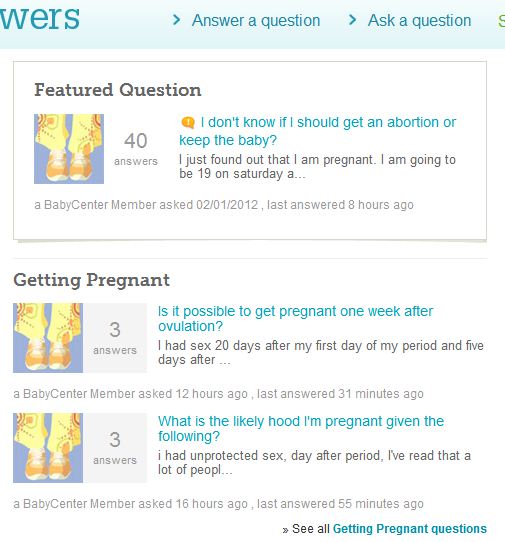 Community & Groups
BabyCenter has a strong online community of mothers that you can interact with. Just hover your mouse over "Community" to see the different options available to you.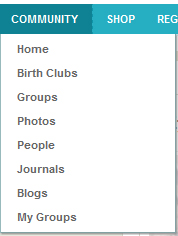 Once you're in any page in the group section, you'll see the top groups on the right hand side. These are the most active discussions that you might be interested in.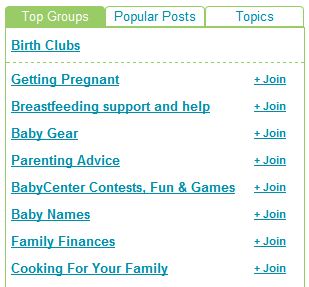 This is what a discussion group on BabyCenter looks like. You can read posts, search posts and post replies or questions of your own.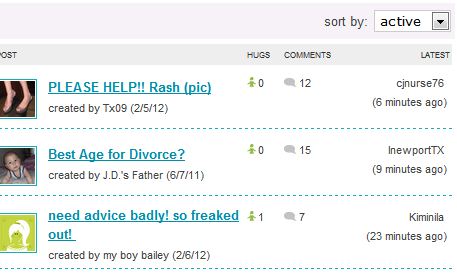 These are some of the main features that BabyCenter has to offer. If you're expecting a baby or already have a baby, BabyCenter can be an invaluable resource for baby information as well as a stellar support community.
Our Favorite Tshirt Collection