Recipe for Irish Potato Soup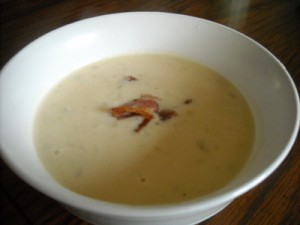 This is such a yummy soup and seriously, it tastes even better the next day. So if you can practice some restraint, save a little for day 2 because you'll thank me for it! This goes well with the Irish soda bread too.
The ingredients are simple, much like a lot of Irish cuisine. I am not Irish, so I don't claim that this is the authentic version. I think the Irish traditionally cook the veggies in bacon grease and certainly, there are other differences. Still, I think this is still a pretty darned good soup.
Ingredients:
• 2 teaspoons vegetable oil
• 1 onion, chopped
• 2 stalks celery, chopped
• 6 russet potatoes, peeled and cubed
• Salt and pepper to taste
• 2 – 12 oz cans of evaporated milk
• ½ package bacon, cooked and crumbled
Preparation: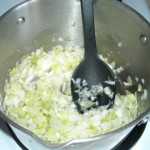 Start by heating the oil in a large saucepan. Add the onion and celery and cook until softened.
Add the cubed potatoes and put enough water in the saucepan, just to cover the potatoes. Bring to a boil and then reduce the heat to medium low and let the potatoes simmer, stirring frequently. Keep stirring and simmering until the potatoes are completely softened.
Season with salt and pepper and add the evaporated milk, continuing to stir until milk is heated all the way through.
Place in bowls and sprinkle with crumbled bacon. Serve with bread, salad or just enjoy it on its own.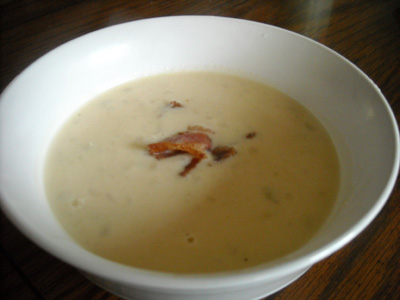 Our Favorite Tshirt Collection