Moist Chocolate Cake Recipe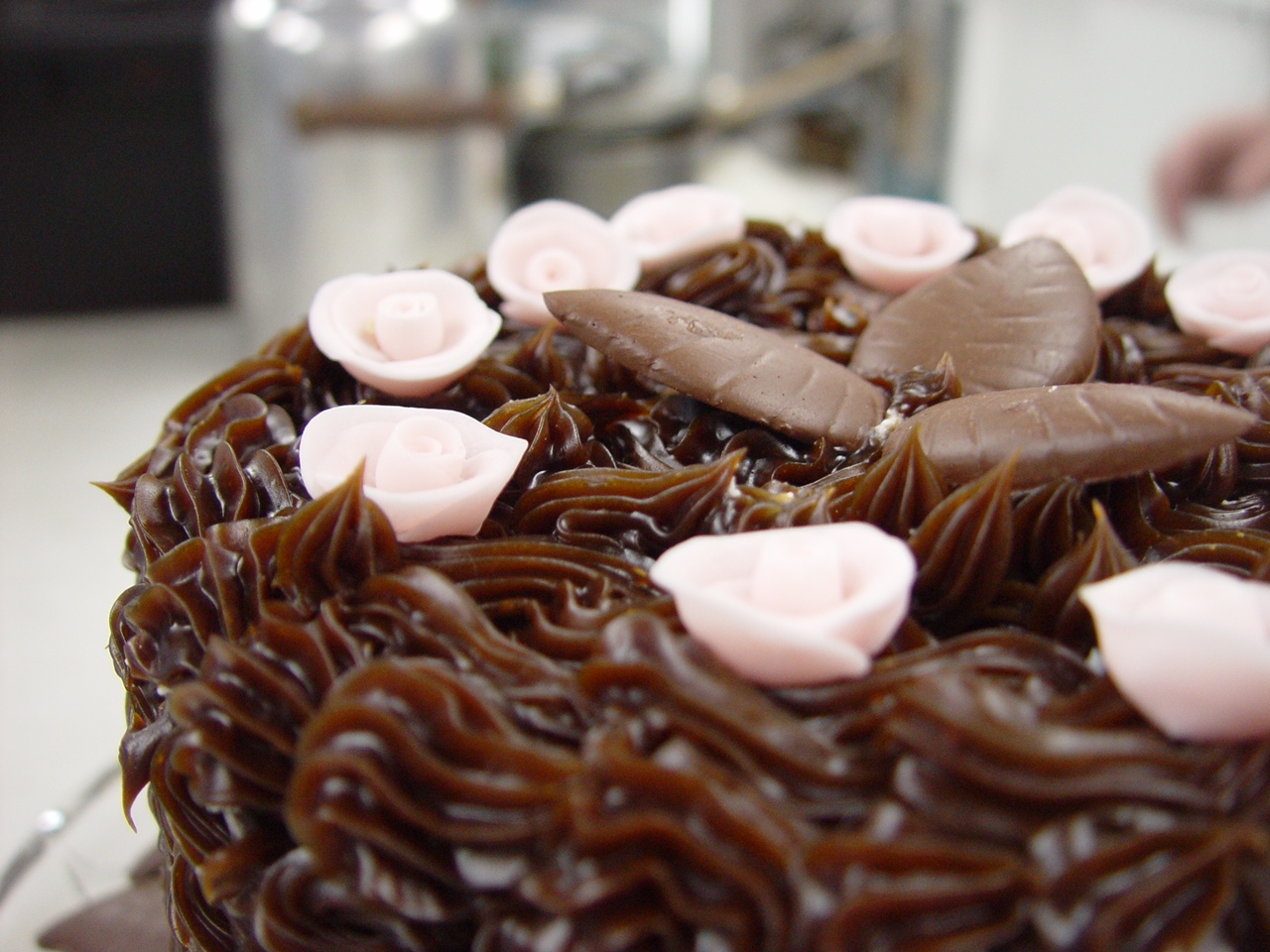 This is my go-to cake for just about any special occasion because I know it will turn out perfectly. It's very moist and not too sweet. In short, it's just right.
We use it for birthday cakes and more recently, I made a Strawberry Forest cake…I'll post that in just a bit.
Ingredients:
2 1/2 cups flour
1/3 cup cocoa powder
2 teaspoons baking soda
1/2 teaspoon salt
1 cup butter or margarine
1 3/4 sugar
2 teaspoons vanilla
3 eggs
1 1/2 cups milk
This is enough to make one 9″ round or an 11″ x 7″ rectangular cake.
How to Make It:
Preheat oven to 350. Grease and flour your cake pan.
In a medium bowl, combine the flour, cocoa, baking soda and salt. Set aside.
Next cream together the butter or margarine and sugar. Once well combined, add the vanilla and eggs.
Now you're ready to start combining the wet and dry ingredients. Add about 1/3 of the flour mixture to the wet mixture and about 1/3 of the milk. Blend until well combined with a mixer. Keep adding a bit of flour and milk until you've added it all. Keep blending for about another minute or two.
Pour the batter into the cake pan and place it in the oven for about 50 minutes. You can tell if your cake is done by inserting a toothpick in the center of your cake and it comes out clean.
Our Favorite Tshirt Collection