Meal Planning Tip #7: Look at the Schedule
It's a tip that's worth keeping in mind. Also, take into consideration when certain family members won't be home for dinner or when you'll be dining at Aunt Edna's. It makes creating your overall plan a whole lot easier.
And hey, pick up your free menu planning guide to help you even further.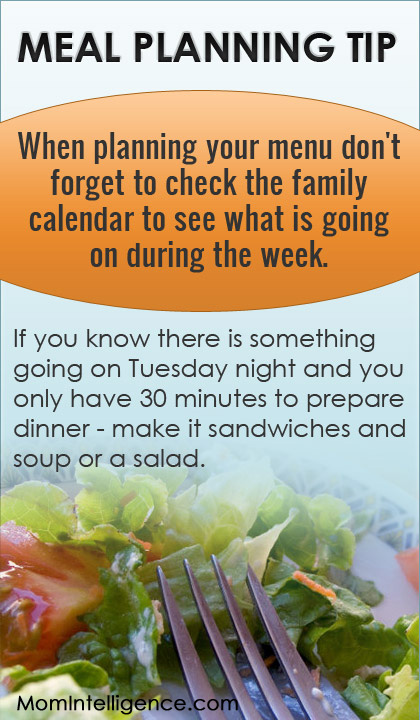 Feel free to share and pass the image around. We parents can use all the help we can get! 🙂
Our Favorite Tshirt Collection