How to Make Tender Pork Ribs on the Grill
Continuing along with our off-season grilling, we're going to use our homemade barbecue sauce to make some deliciously tender pork ribs.
If you've ever tried to grill pork ribs by simply sticking them on the barbecue, you probably found they were a bit tough. Sure, they were tasty, but how do you make those tender, fall of the bone type of ribs? It's actually quite simple and this recipe will show you how.
Ingredients:
• 2 racks of baby back ribs
• 2 cups of barbecue sauce
Also, keep on hand a cutting board, kitchen scissors or a sharp knife, large pot and grilling utensils.
This recipe serves about 4.
Pre-Cut Your Ribs
Cut the ribs into small serving-size pieces. Cutting with kitchen scissors is much easier than trying to cut with a knife.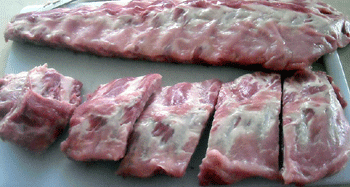 Simmer Ribs
Place ribs in a large pot.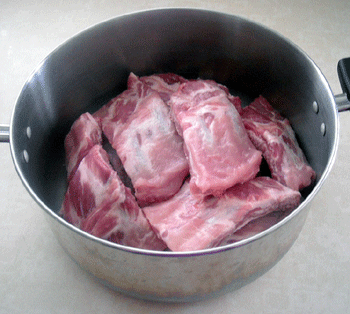 Add enough water to cover them by an inch or two. Cover with a lid and bring to a boil over medium heat. Once boiling, reduce heat to medium low and simmer for about 1 hour.
Add Sauce
Drain the ribs and allow them to cool slightly. Then place them in a bowl and cover with your favorite barbecue sauce (try our homemade recipe if you'd like). Since the ribs are already cooked, we will only be heating them up and browning them on the grill, so the barbecue sauce shouldn't burn on the grill.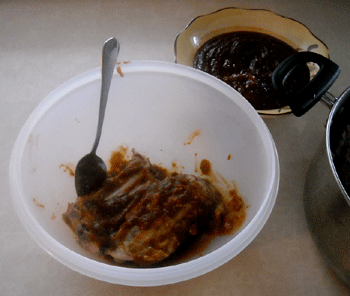 Cover and refrigerate for about 2 hours.
Grill
Preheat your barbecue to medium-high heat. Add the ribs.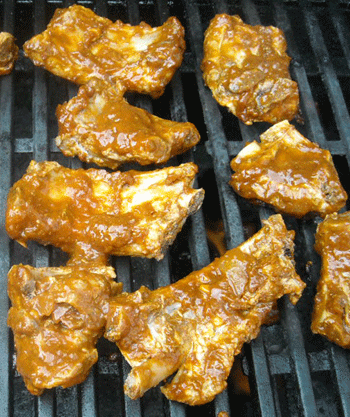 Grill for about 10-15 minutes, turning frequently. Baste with extra sauce if you'd like.
Our Favorite Tshirt Collection