What to Do With Leftover Potatoes – Boiled, Baked & Roasted
If you've ever wondered what to do with your leftover potatoes, wonder now longer. These ideas are so delicious, you'll probably make extra potatoes next time you cook, just so you can make these.
Fried Potatoes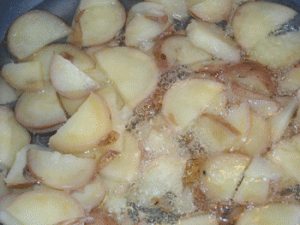 Slice the potatoes and fry in oil until golden brown. Season with salt, pepper or your favorite seasonings. You can serve these with just about anything, but they make a great hash brown substitute for an egg and bacon breakfast.
Mashed Potatoes
If you have leftover boiled potatoes, you can heat them up, adding some milk and butter. Then mash to your desired consistency. You can also try this with roasted potatoes, but it may be trickier if your potatoes are particularly crispy.
You can serve the mashed potatoes as a side dish. You can make a shepherd's pie, potato bread or potato croquettes.
Eggs
Slice up your potatoes and add them to an omelet. Use all your other favorite omelet filling to create a hearty breakfast item. Or make a skillet with leftover sliced potatoes, your favorite vegetables and breakfast meats. Top with an egg and you're good to go.
Scalloped Potatoes
Forget using pre-packaged scalloped potatoes. If you've got leftover, potatoes, cheese and a few other simple ingredients, you can make scalloped potatoes.
Soups and Stews
Add them to your homemade soups and stews. No need to peel fresh potatoes because you've already done the work.
Our Favorite Tshirt Collection