How to Make Pumpkin Puree from Scratch
With Halloween and the holidays upon us, that means it's the season for pumpkins. Fresh pumpkins are a very versatile food and just one pumpkin can be used over and over again. From the flesh to the pumpkin seeds, a pumpkin has plenty to offer us in terms of nutrition.
To start our series of pumpkin recipes, here is a step-by-step tutorial showing you how to make pumpkin puree. Use it in pies, cheesecakes, cookies, muffins, soup and more.
What You Need to Get Started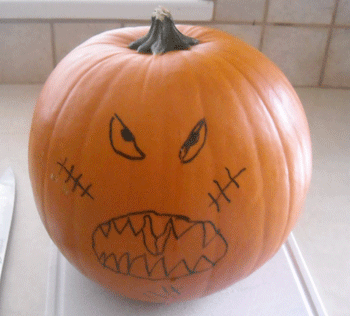 The only ingredient you need is a pumpkin. You will also need a cutting board, sharp knife, metal spoon, 2 large bowls and baking sheet.
You will also need a hand blender or food processor to make the puree. I prefer to use a hand blender because clean up is much easier, but a food processor will likely make a much smoother puree.
You can use the puree right away or freeze it if you have leftovers. I'll have some pointers on that in a bit later.
Let's get started…
Preheat oven
Preheat the oven to 350 F.
2: Prep the Pumpkin
Cut the pumpkin in half.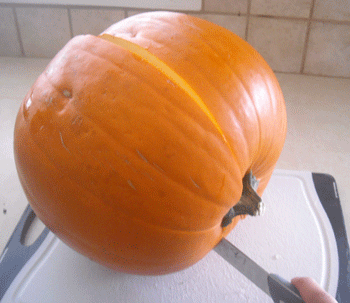 Use a metal spoon to scoop out all the seeds and pulp. Metal works best as you need something strong to get that goo out of there. Save the pumpkin seeds for roasting!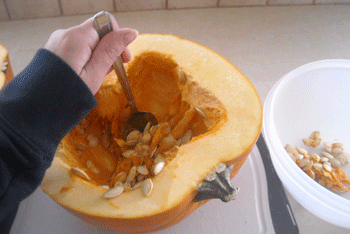 Once the pumpkin is clean, cut the pumpkin into smaller pieces.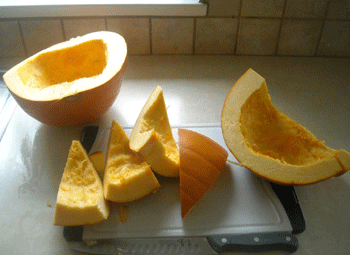 Place the pieces on a baking sheet.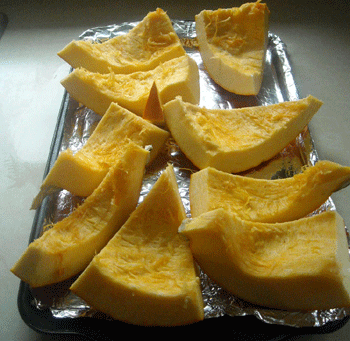 3: Bake Pumpkin Pieces
Place the pumpkin pieces in the oven for about 1 hour. The skins and flesh of the pumpkin will be fairly soft when they are done.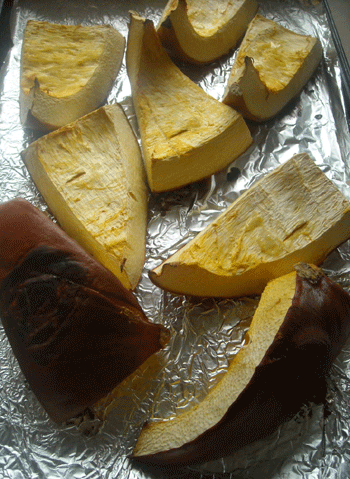 4: Remove Skins
Remove the skins from the pumpkin pieces and set the flesh aside.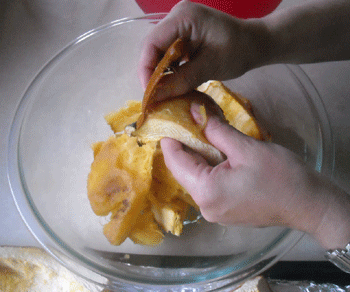 5: Puree
Now you're ready to puree your pumpkin. I'm using a hand blender below, but you can use a food processor if you prefer.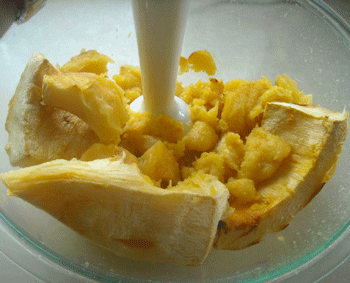 Puree until smooth.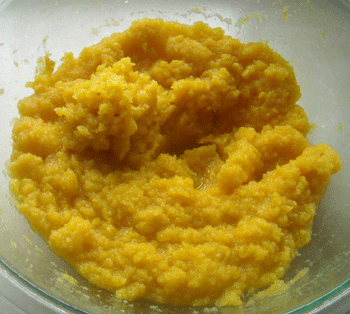 Strain
You can start using your pumpkin puree right away, but if you are using it as a pie filling, I recommend straining the puree for a few hours. You can simply place it into a strainer and discard the juices.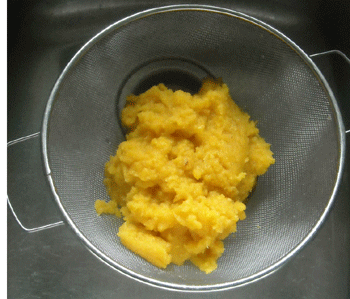 Use or Freeze
Your puree is now ready to use. If you aren't using it all, you can store it in freezer bags. Try to freeze it portions that are suitable for your recipes, so don't have to thaw more than you need. To thaw, leave in refrigerator overnight.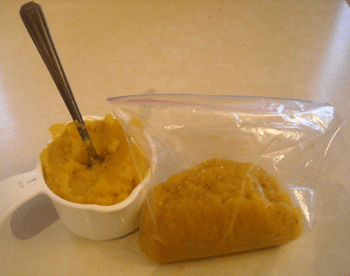 Our Favorite Tshirt Collection