How to Make Pumpkin Pie from Scratch Recipe
Continuing along with our pumpkin recipes (see the fresh pumpkin puree, roasted pumpkin seeds and pumpkin cheesecake recipes), we've got a new recipe for you. We tried this one over the weekend and it was a definite hit. This one uses handmade pie crust, but you can certainly purchase a pie crust if you prefer.
This recipe makes one 9-inch pie.
What you need to get started:
• ½ cup brown sugar
• ½ cup sugar
• 2 tsp cinnamon
• ¼ tsp ground cloves
• ¼ tsp nutmeg
• 3 eggs, beaten
• 1 can evaporated milk
• 2 cups fresh pumpkin puree
• Handmade pie crust, refrigerated
• Flour to prevent crust from sticking
Also, keep on hand a large mixing bowl, small bowl for eggs, measuring cups, measuring spoons, whisk, rolling pin and 9 inch pie plate.
Preheat your oven to 425 F.
Prepare Your Filling
Add the ½ cup of brown and white sugar to a large mixing bowl.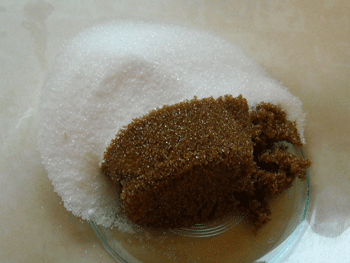 Next add the 2 tsp cinnamon and ¼ teaspoon each of ground cloves and nutmeg.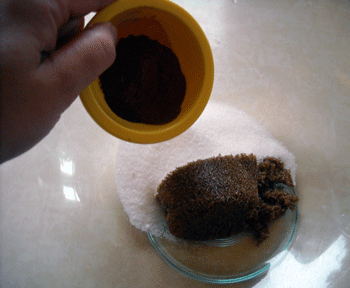 Stir with a whisk until well combined.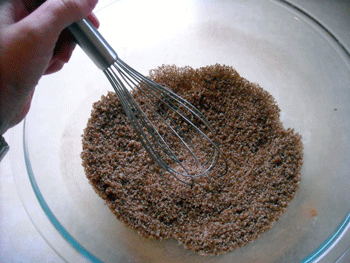 Now add 3 beaten eggs.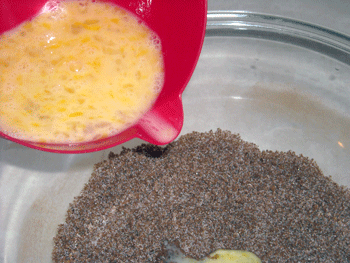 Whisk again until fully combined.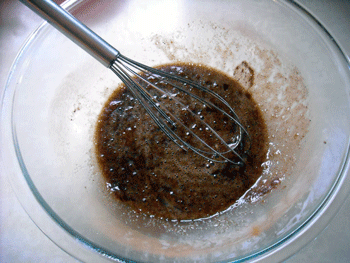 Next add the puree and evaporated milk.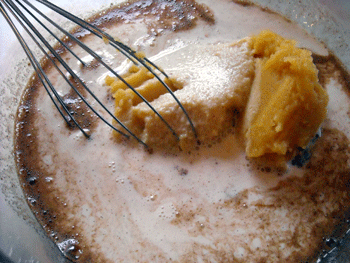 Then whisk until fully combined.
Form Your Crust
Take your handmade crust from the refrigerator and let it sit for about 5-10 minutes on a lightly floured surface.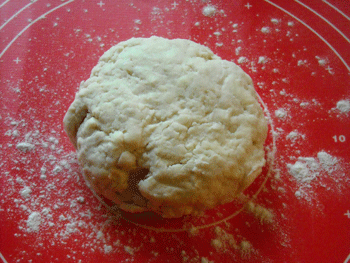 Then, using a rolling pin, roll the dough out for a 9 inch pie.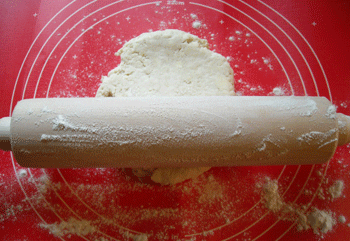 In the picture above, I am using a handy mat that makes it easy to roll the dough and come up with the right size. I got it from my Tupperware lady and it is AWESOME. Don't worry about it being perfectly shaped. It's still going to taste terrific. If your dough is sticking, add a little flour to your rolling surface.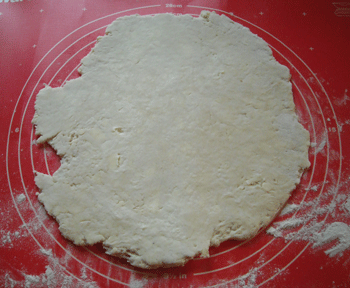 Now place the crust in your pie tin and shape it so it's as even as possible all around. Again, perfection is nice, but not necessary. My crusts are far from perfect, but always get rave reviews.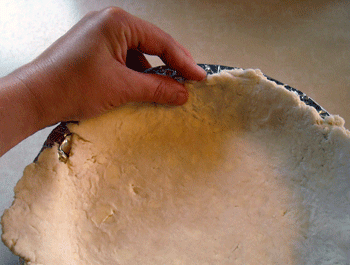 Add the Pie Filling
Once your crust is shaped to your satisfaction, pour in the pie filling.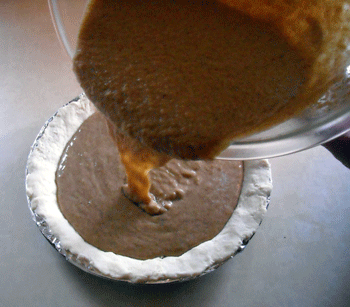 If you have any filling left over, you can make a smaller pie or even use the filing as a mix for french toast.
Bake Your Pie
Place the pie in a 425 F oven for 15 minutes. After 15 minutes, reduce the heat to 350 F for another 50 minutes or so. You can tell if the pie is done by placing a knife in the center. If it's ready, the knife should come out clean.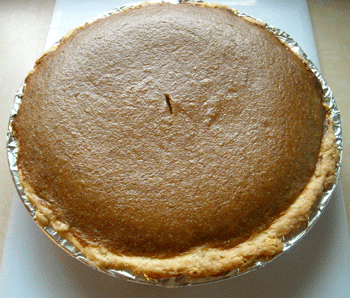 Allow the pie to cool for 2 hours and serve with whipped cream.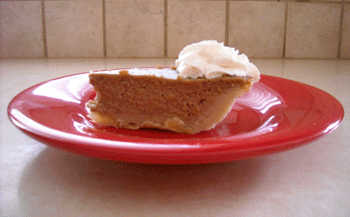 Our Favorite Tshirt Collection