How to Find Movies on Netflix
Play: Simply tap the Play button – the small right-facing arrow in the middle of the show's icon.
If you want more information about the show you've found, tap the icon. You'll get a screen like this one: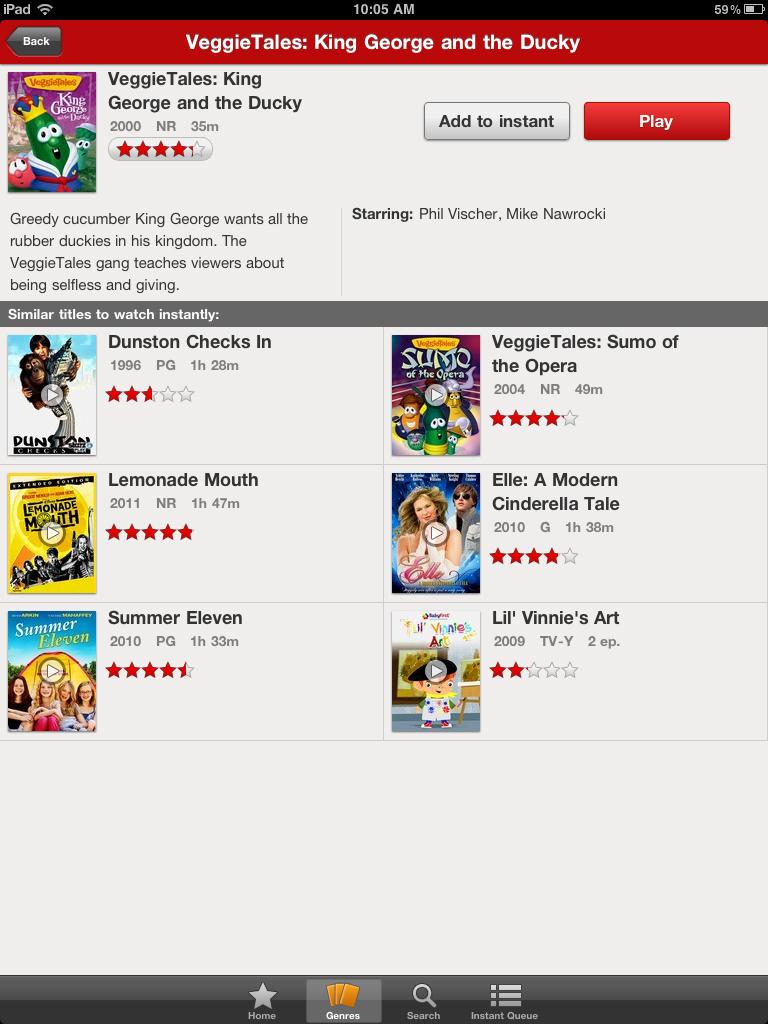 Play / Queue: You can play the movie or add it to your instant queue for later viewing. Also on this screen you'll see suggestions of similar movies or shows, all of which are also available for streaming.
Genres: If you're not sure of a title but know what kind of movie you might be interested in, the Genres feature is right for you. Tap the "Genres" button at the bottom of the screen, and you'll see this: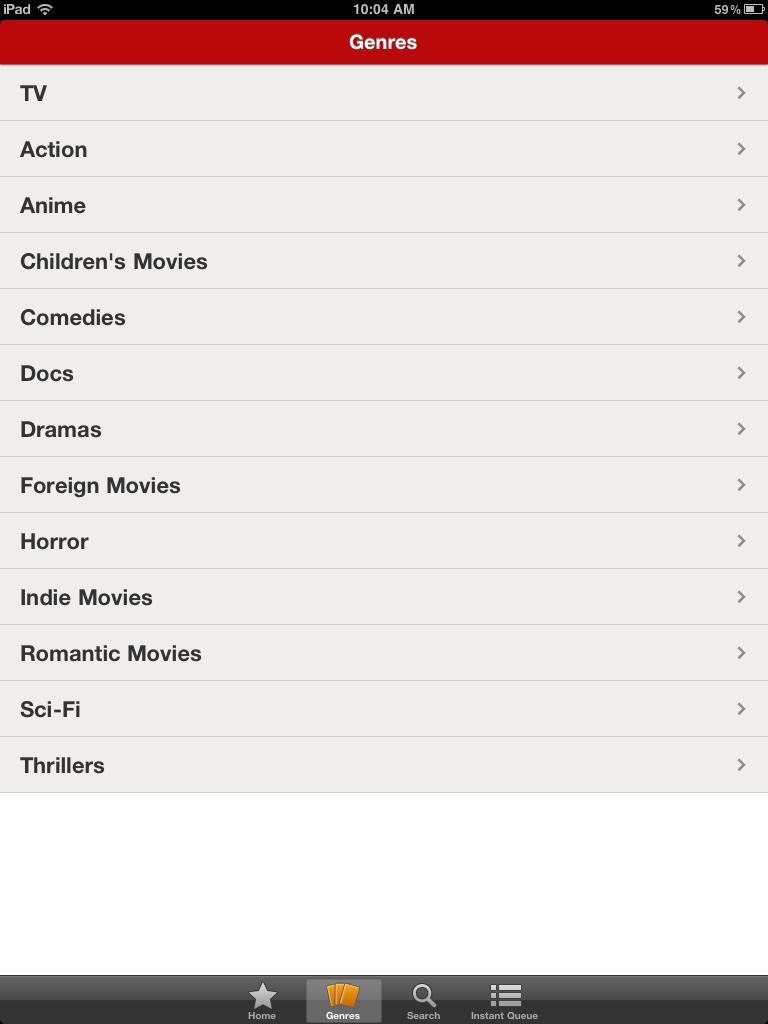 Select a Genre. For example, if you select "TV", you might get this list of TV shows: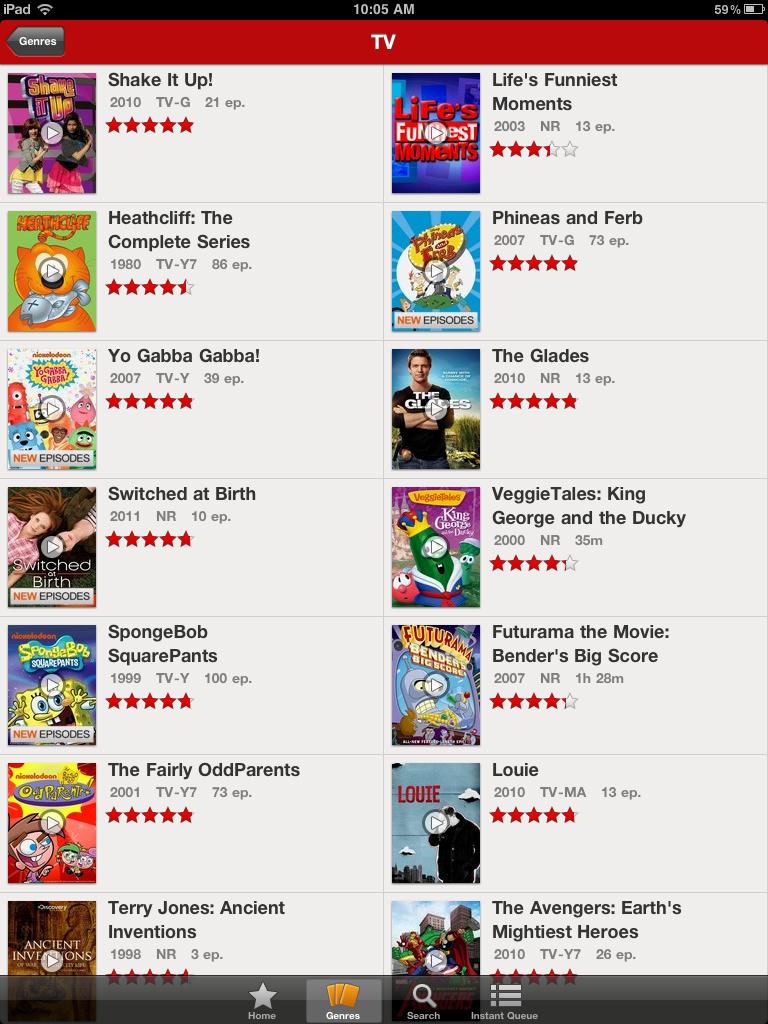 From here, you can tap on a given movie's icon, and learn more about it. You can also see similar titles, as described above.
Our Favorite Tshirt Collection