How to Load Movies to Your Netflix Queue
Instant Queue: Once you find your movie, tap the "Add to instant" button.
The Instant Queue is also useful when you want to watch a television series. It will place the entire series in your queue, allowing you to watch episodes at your leisure. Here's an example of what the episode list might look like for a given show: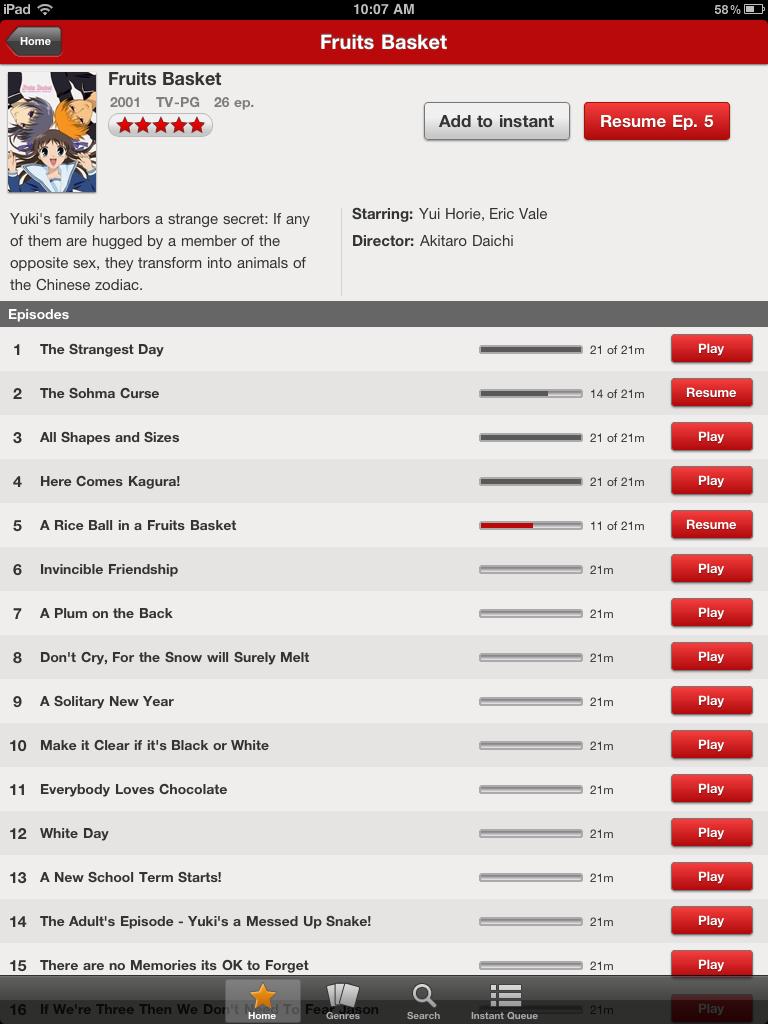 Add Series: To add aseries to your Instant Queue, tap the "Add to instant" button.
View Instant Queue: Tap the "Instant Queue" button along the navigation bar at the bottom of the Netflix app.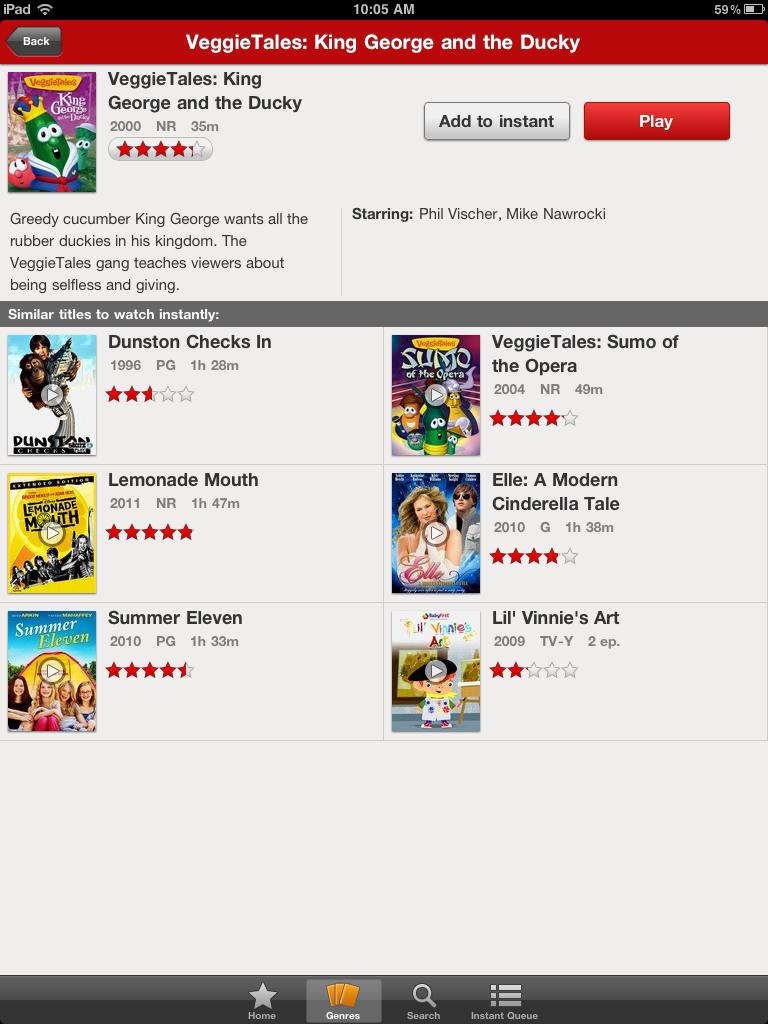 You'll then see everything in your queue.
Play from Queue: To play from the queue, you can either tap on the Play icon in on the movie or you can tap on the picture itself to find out more information about the movie. If you've previously watched part of the movie (or some episodes from a TV series) Netflix will pick up right where you left off.
Remove from Queue: To remove something from queue, tap the "In instant Q" button.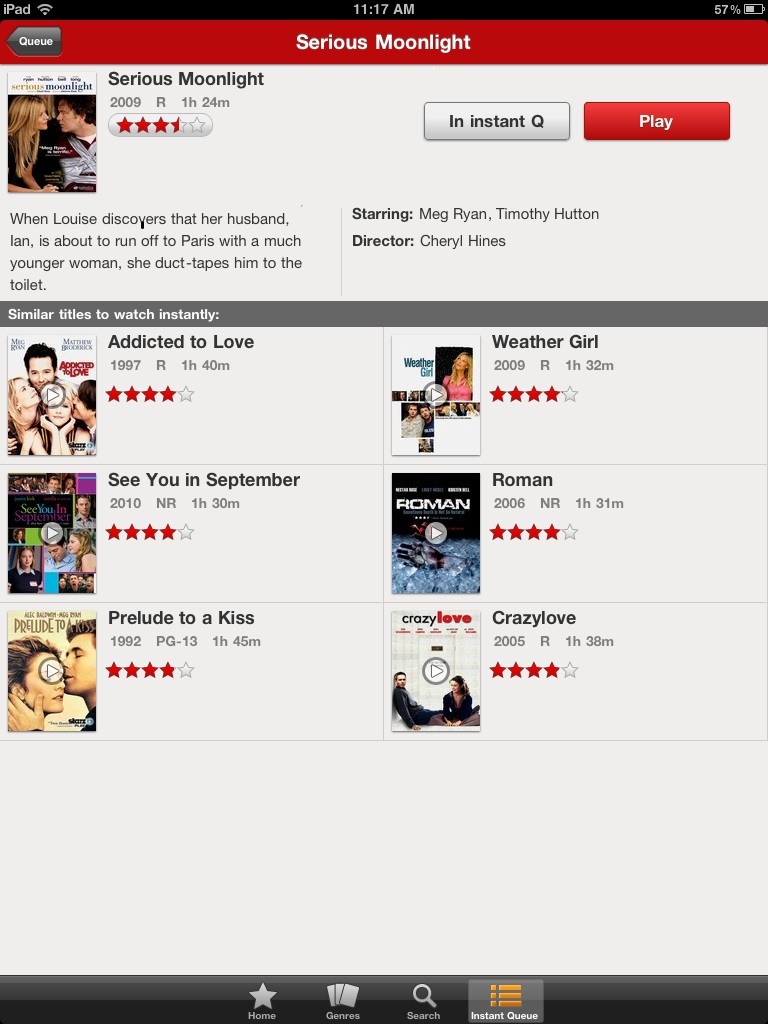 Our Favorite Tshirt Collection