Leftover Turkey Pot Pie Recipe – Easy to Make
Got leftover turkey and some pie crust? You can make a delicious meal out of it. Even if you don't have enough pie crust to cover the top of the pie, don't worry. Open-faced or nearly open-faced turkey pies are just as delicious as their full crusted cousins.
What You Need to Get Started:
• 2 carrots
• 1 stalk celery
• 1 onion
• 1 cup of leftover turkey, chopped
• 2 medium potatoes
• 3 tbsp butter (half for the beginning of the recipe and half for a bit later)
• 2 tablespoons dried parsley
• 1 teaspoon dried oregano
• 1 teaspoon dried basil
• 2 cups homemade turkey stock (or chicken stock if it's all you have available)
• ½ cup frozen peas
• ¼ cup flour
• ½ cup milk
• Leftover pie crust (at least enough to cover the bottom of a 9" pie plate)
• Rolling pin
• Flour for rolling dough
Also, keep on hand food chopper or processor, cutting board, measuring cups and spoons, vegetable peeler, large skillet, medium skillet, spoons that can withstand heat, rolling pin and 9" pie plate.
This recipe makes one 9" inch pie. If you have any leftover filling, you can serve it with toast the next day.
Prepare Your Vegetables and Meat
Finely chop the onion, carrots and celery – peeling the carrots and onion first. Use a food chopper or processor if you have one.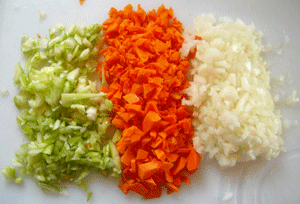 Peel and chop the potatoes into small pieces. Set aside.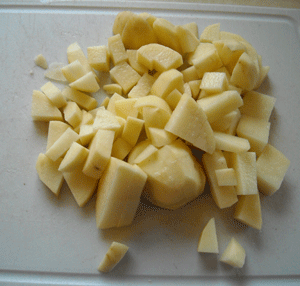 Next, chop the turkey into small pieces. Set aside.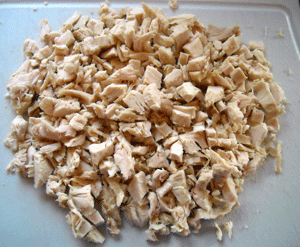 Saute the Vegetables
At medium heat, melt 1 ½ tablespoons of the butter in a large skillet.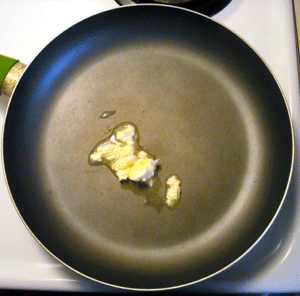 Add the carrots, celery, onion and seasonings and cook until tender, stirring occasionally. This should take about 5-10 minutes.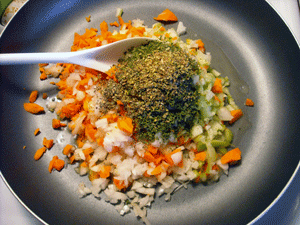 Add broth and bring to boil.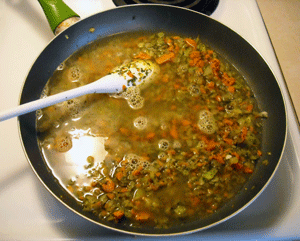 Once boiling, add the potatoes and continue to simmer.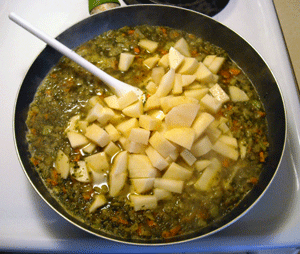 Prepare the Meat Mixture
Meanwhile, in a medium skillet, melt the other 1 ½ tablespoons of butter over medium heat.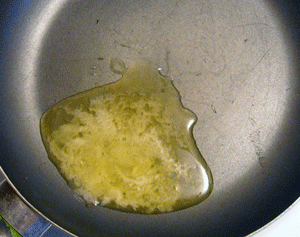 Add the turkey and flour.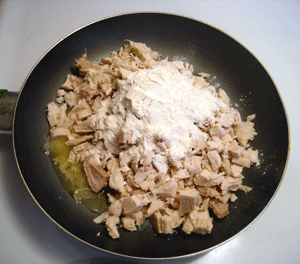 Stir until butter, turkey and flour or thoroughly combined.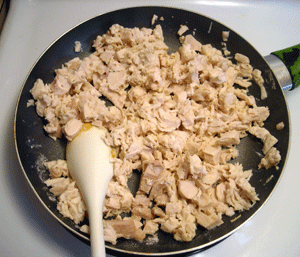 Add milk.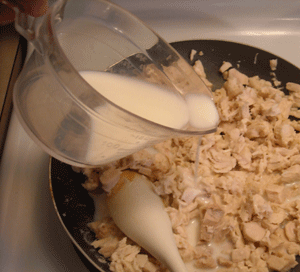 Stir until heated through.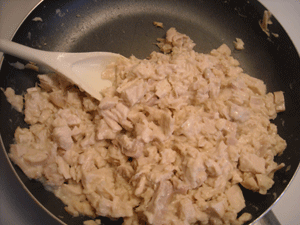 Combine Meat and Vegetable Mixtures
Add the meat mixture to the vegetables.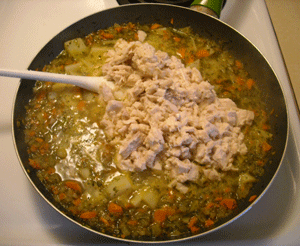 Then simmer and stir until thickened. Add the frozen peas.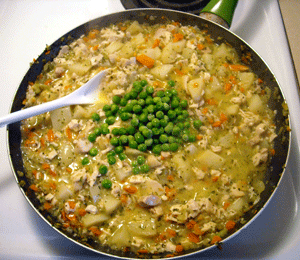 Stir until thoroughly combined. Remove from heat and let stand while you get the dough ready for the pie crust.
Preheat the Oven to 425 F
Roll the Pie Dough
Grab your leftover chilled dough and place it on your counter or rolling surface. Sprinkle a little flour under and on your dough to prevent sticking.
Using a rolling pin, roll the dough to 9" and remove any extra dough you have leftover, if any. That will form the top crust.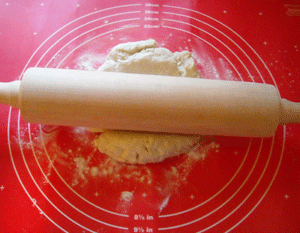 Place the dough into the pie plate and form it so it reaches the edges. Remove any extra and put it in your scrap pile. Don't worry about perfection, just cover the bottom of the pie plate.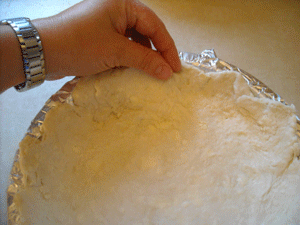 Take the scraps of dough leftover and roll out as much as possible.
Get Ready to Bake
Now it's time to add the mixture into the pie crust.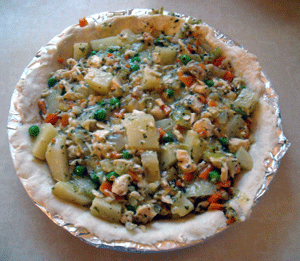 Top the pie with whatever pie crust you have left.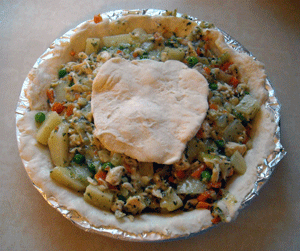 Bake at 425 F for 15 minutes. Then reduce the heat to 350 F and continue to bake for about 20-30 minutes. Your pie is ready when the crust has browned nicely.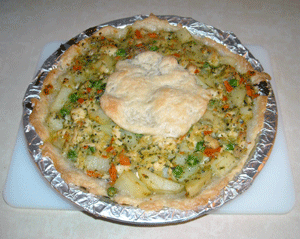 Let cool for about 10-15 minutes until filling sets. Then slice and serve.
Our Favorite Tshirt Collection