WiredKids.org Website Review – Online Safety for Kids
Visit the Non-Profit Website
The nonprofit website has all the information any parent or potential donor could want about the organization itself.
This is the site of the umbrella organization. In other words, it doesn't actually contain tips about safety nor have any kind of content on the site. It's purely a bio site about the organization.
To learn about Wired Kids, click on the upper left box: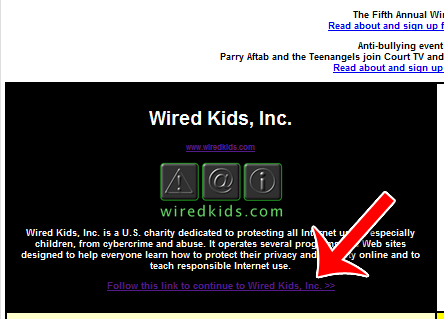 You'll be taken to this site: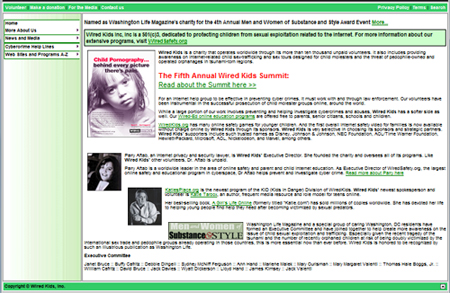 Site for Kids
Want a site that actually teaches kids about online safety? Go to Wired Kids' site catered for kids.
To get there, click on the box in the upper right corner.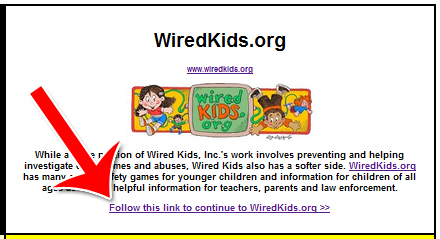 To learn more about various topics, just hover your mouse over your age range and select a topic. For example, if you're a tween, just hover your mouse over TWEENS to see a variety of articles about tween safety.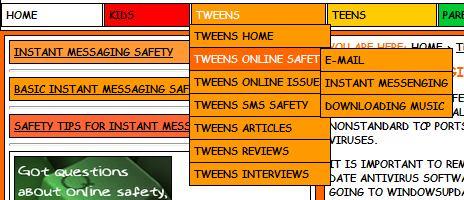 More Wired Kids Websites
Wired kids sports a much wider range of websites. You can access them in the lower left corner.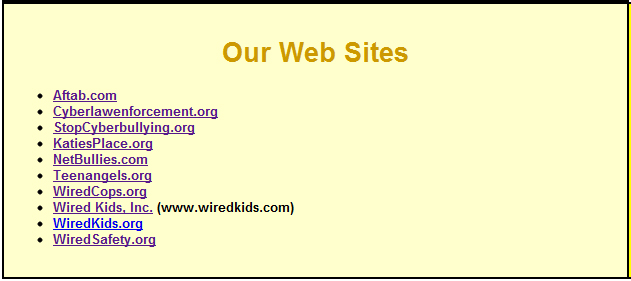 Let's go over some of these websites.
Aftab.com
Aftab.com is Parry Aftab's personal website. If you want to know more about the person who started and runs Wired Kids, then look no further than Aftab.com.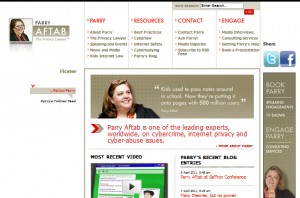 CyberLawEnforcement.org
Cyber law enforcement is a website geared towards people in the law enforcement industry. If you're interested in working in the industry or receiving training, then check out this website.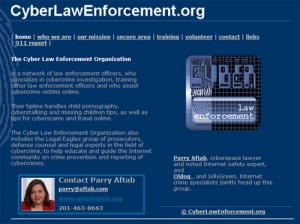 StopCyberBullying.org
This website is geared towards parents whose children are victims of cyber bullying. It has informational articles as well as ways for parents to interact with one another to stop the bullying.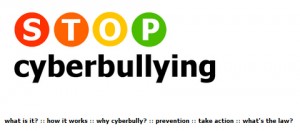 Katie's Place
Katie's Place is a personal website by Katie Tarbox, a woman who was sexually molested when she was 13 by someone she met online.
The site shares her personal story, along with some great articles about preventing cybercrime.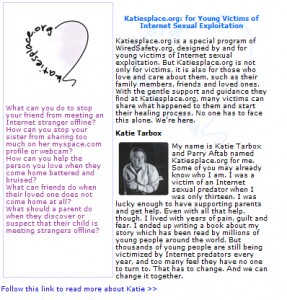 Net Bullies
Net bullies is another website that deals specifically with net bullying. It features a stylish cyber-design and has many informative articles.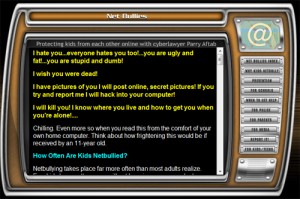 TeenAngels.com
Teen Angels is a website for 13 to 18 year old girls who want to be more involved with the combat against cybercrime. It initially started with just 5 girls and has since grown into a fully fledged anti-cybercrime organization. If someone you know is interested in being more actively involved, perhaps they should consider becoming a teen angel.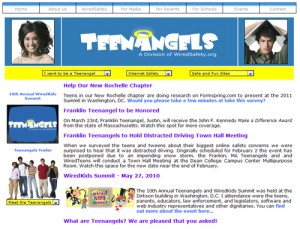 Wired Kids Wrap-up
These are the various websites that Wired Kids has to offer. They have websites geared towards everyone from kids to parents, educators to law enforcement.
(Note: WiredCops.com is the same as CyberLawEnforcement.org; and the lower right box on the main screen is the same as the upper left.)
If you want to prevent your kids from being victims of cyber crime, look through Wired Kids' various websites to learn more about what you can do.
Our Favorite Tshirt Collection