Find eBay Deals – Here's How
eBay has a relatively new functionality called Deals. Deals allow you to check "Daily Deals", "Deal Finder" and during the holidays, "Holiday Coupons". You can find Deals here.
Daily Deals
eBay shows you select deals and when you go to the Deals page you'll automatically see the top 4 deals of the day.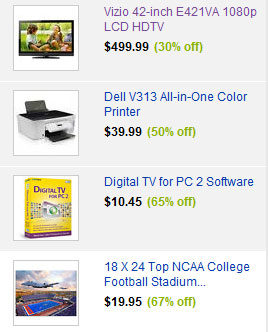 Or you can view deals by category. These are deal categories created by eBay, not the usual categories you can browse through: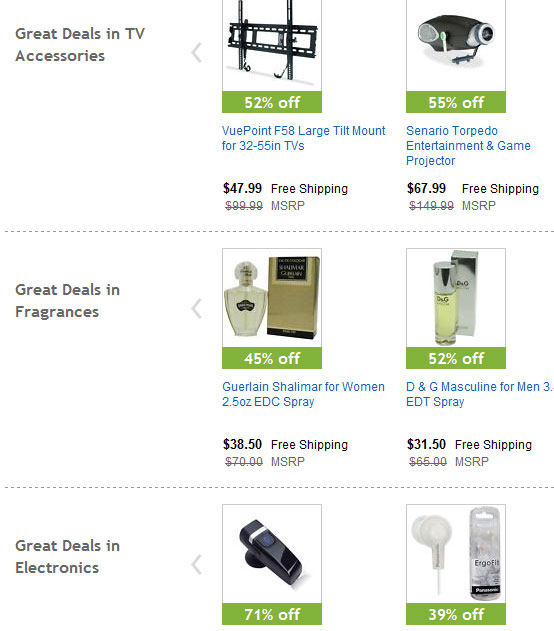 Deal Finder
You can also try the Deal Finder that allows you to compare prices with top retail stores. You can search the following categories:
• Movies
• Music
• Electronics
• Video Games
• Books
Here's an example listing when we click on movies. Each item is checked against Barnes & Noble, Walmart, Amazon and Target (where available). The lowest retail price and the eBay price is showing. Just put your mouse of the eBay price and all the store prices will pop up.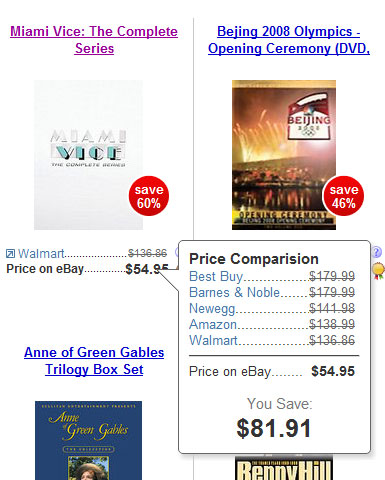 Holiday Coupons
You can find coupons in a variety of category. The current listed categories are shown below: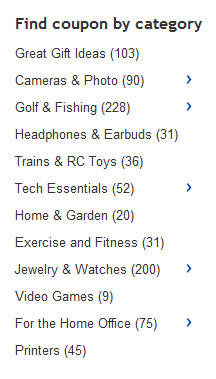 To get the coupon you want, just click the scissor symbol and use the coupon at checkout: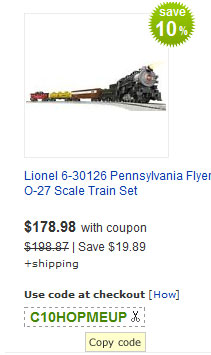 It's that simple to save money on your eBay purchases!
eBay Shopping Tutorial Links
Our Favorite Tshirt Collection