Basic Pancake Recipe – Just Like Moms
Pancakes are such a simple food that brings so much excitement to the little ones. Well, truth be told, they bring excitement to me too. That's why it's always good to have a basic pancake recipe just like moms on hand so you can pull it out and whip up something delicious on a weekend morning.
Here's my favorite recipe…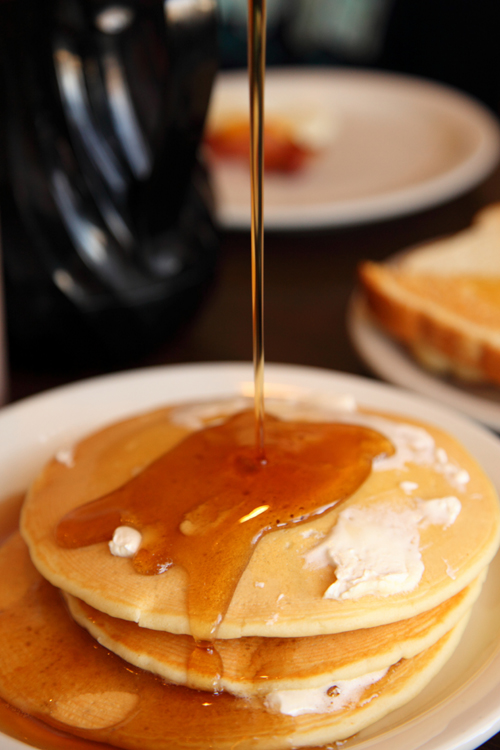 Ingredients:
2 cups flour
2 cups milk
2 eggs (beaten)
1/3 cup butter (melted)
2 tablespoons sugar (optional)
2 teaspoons baking powder
1/2 teaspoon salt
Makes approximately 18 pancakes
Basic Pancake Recipe Instructions
In a large bowl combine flour, milk, beaten eggs, 1/3 cup melted butter, sugar, baking powder and salt until just blended. Preheat lightly greased griddle or frying pan. Pour about 1/4 cup of batter into pan per pancake. Cook until pancakes begin to bubble. Flip once and cook for 1 to 2 minutes longer. Serve with maple syrup, jam or fruit.
This is a very basic pancake recipe you can easily vary. Try adding fresh cut fruit or chocolate chips to the batter for variation. Or for a health injection, add some pureed pumpkin or squash.
Our Favorite Tshirt Collection