Valentine's Day Pancakes Recipe
Have some fun with these heart-shaped Valentine's Day pancakes.
Ingredients:
2 ½ cups all-purpose flour
1 tablespoon baking powder
½ teaspoon salt
1 ¾ cups milk
2 eggs
1/3 cup vegetable oil
1/3 cup packed brown sugar
1 cup semi-sweet chocolate chips
Powder sugar for dusting
3 inch metal heart shaped cookie cutters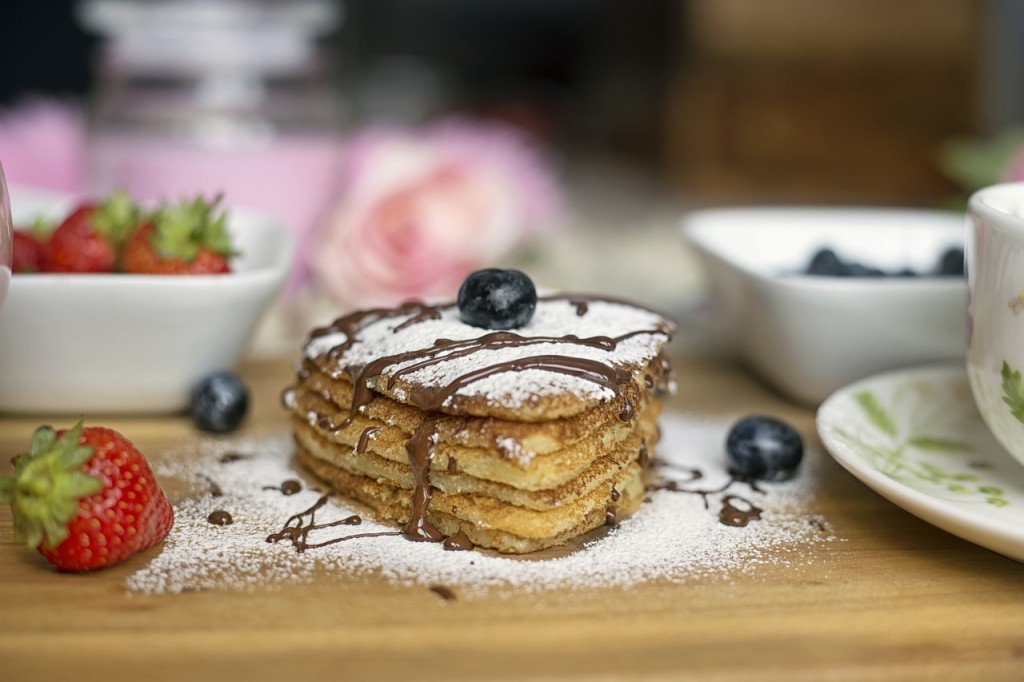 Instructions:
Combine flour, baking powder and salt in large bowl. Gently fold in the chocolate chips. In a separate bowl combine the milk, eggs, oil and brown sugar and add to flour mixture. Stir just until moistened (do not over mix)
Heat the griddle or skillet over low to medium heat. Brush the heart-shaped cookie cutters with a little oil and place in griddle. Pour ¼ cup batter into cookie cutters and cook until pancake starts to bubble. Remove the cookie cutters then turn and cook for another minute on the other side or until slightly golden
Sprinkle with dusting sugar and serve.
Our Favorite Tshirt Collection